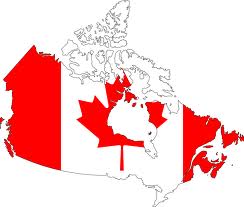 Even though the migration pattern is predominantly bringing individuals to the province next door we are so well equipped to handle cross country moves that even those that don't step a foot on Vancouver soil contact us
Vancouver, BC (PRWEB) June 28, 2013
On June 26, 2013 the Vancouver Province reported the release of the National Household Survey's data from Statistics Canada on the topic of labor migration. The data provided a clear indication that skilled workers are indeed leaving the country's eastern cities and provinces to find work within both it's northern and western counterparts. While the Northwest Territories are responsible for a significant chunk of the east coast drain with recent numbers reflecting the fact that nearly 20% of its labor force are from elsewhere in Canada, it's the western provinces that take the bulk. Strong economies in Saskatchewan and Alberta draw thousands of skilled laborers from east to west and both local real estate professionals and long distance relocation specialists are more than happy to ease this household transition. Among these west coast based operations is long distance moving company Best Choice Moving which is now dedicating more resources and marketing efforts than ever before to promoting their specialization in long distance cross country moves.
Ben Wang, president of Best Choice Moving recognizes that this pattern of migrant labor is likely to continue well into the foreseeable future for Canada. While Best Choice Moving finds its head office in Vancouver, a city that is not as directly impacted by the migration as its next door neighbor Alberta, Ben is making moves himself to position his Vancouver moving company as one that caters to the entire country. In doing so, Best Choice hopes to achieve status as the "go to" mover for any home or office on the verge of a long distance relocation. Ben to the consistent Statistics Canada data and is comfortable in shifting the focus of his company's core business. Less than 60 days ago Ben secured the services of website marketing firm that specializes in both real estate and relocations and had a website built to promote his brand's new message.
Ben Wang comments "Having a home base in Vancouver has prepared us to be one of the best long distance movers in the country. Vancouver attracts people from all over the world which has prepared us for every form of long distance relocation. Even though the migration pattern is predominantly bringing individuals to the province next door we are so well equipped to handle cross country moves that even those that don't step a foot on Vancouver soil contact us. It only makes sense that the marketing communications for Best Choice Moving conveys this. We're excited about moving forward in our new strategy and serving homes and business from across Canada."
Best Choice has increased this marketing effort not only with the new web design but by offering competitive prices to pull attention away from the other industry powerhouses, by optimizing select pages on the website solely for long distance moving, and provides articles on its new relocation blog which now offers general tips and advice for anyone moving throughout the country.
About Best Choice Moving
Best Choice Moving has been relocating households and businesses throughout the entire country for many years. Whether you are moving from BC to Alberta or from Newfoundland to BC, Best Choice Moving will make sure that your possessions are transported and arrive in the most efficient, affordable, and safest manner possible. Best Choice Moving also provides long distance vehicle shipping services. Visit our long distance Vancouver movers page for more information on long distance Vancouver moving.