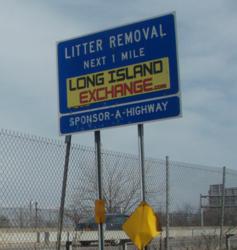 Five years ago we launched our first web based video; a success reaching nearly 100,000 views on YouTube
(Long Island, N Y) (PRWEB) April 16, 2013
Long Island Exchange, the number one regional web portal for Long Island New York, is pleased to announce the release of its new video for LIUsedCars.com; a new interactive service that helps both dealerships advertisers and consumers find cars and trucks on Long Island New York.
"Five years ago we launched our first web based video; a success reaching nearly 100,000 views on YouTube (https://www.youtube.com/watch?v=SxBslUERo9c). Today we will further our reach with our LIUsedCars.com video campaign. Online video makes a strong visual impact and has increased dramatically over the past 5 years." said John Colascione, Founder of Long Island Exchange Inc.
The company has also began a radio advertising campaign with Long Island's most popular radio stations WBAB and WBLI in conjunction with an on and off campaign with the Island's newest rock station, the SHARK.
To watch the new online video please visit:
https://www.youtube.com/watch?v=idbR9bsQzO4
About Long Island Exchange Inc.
Launched in 2002, LongIslandExchange.com is a privately owned media company providing Long Islanders with a wealth of information, news, local business data, and resources for planning activities in the area. The site has won five awards from BOLI, Best on Long Island, in best of categories like "News, Media and Publications" as well as "Best Web Site of the Year".
For more information please visit http://www.liexchange.com.