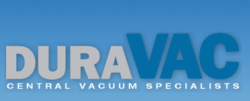 DuraVac Offers Expert Advice & Discounts to Home Owners who's Central Vacuum Systems were Damaged in Hurricane Sandy.
Long Island, NY (PRWEB) February 06, 2013
Many people in the New York, Long Island area were affected by Hurricane Sandy. Many basements were flooded, and with this came damage to people's homes and more specifically their central vacuum systems. There are some very important issues to consider if the central vacuum system was damaged due to salt water.
First and most obvious is the main power unit. If salt water touched a main power unit, there is a good chance that it is no longer working. The salt tends to destroy the motor and any electrical components that it comes in contact with. DuraVac can recommend the right central vacuum for the home.
Second, are the PVC pipes that are inside the walls. It is very important to make sure that there is no water inside the pipes. This is important for two reasons. First, if there is water inside the pipes and a new central vacuum power unit is installed, water will be sucked inside the pipes, and bring it right to the new power unit and destroy it. More importantly, if there is water inside the pipes; mold can grow throughout a home. DuraVac can clean or replace any PVC that has come into contact with salt water. We will recommend what is the best solution on a case by case basis.
The third issue to concern is with is the low voltage wire. If salt water touches the low voltage wire, the machine may run constantly. DuraVac can examine the low voltage wire and replace any that came into contact with salt water.
Please contact DuraVac with any central vacuum questions at (516) 822-3060 or visit them at http://www.duraVac.com
DuraVac is the New York/Long Island distributor for MD Central Vacuum Products; the premier brand in the central vacuum industry.
DuraVac
40 George Street
Babylon, NY 11702
Phone: 855.DURAVAC or 516.822.3060
Fax: 631.539.4265
Website: http://www.duraVac.com
Email: info(at)duravac(dot)com