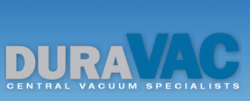 Central Vacuum Company on Long Island, Duravac now offer parts or accessories. The experts at DuraVac can help
Long Island, New York (PRWEB) February 28, 2013
DuraVac has been selling central vacuums for over 45 years! They can help homeowners with all of their central vacuum sales needs. Many people have central vacuums in their homes, but they don't have the proper equipment to maximize the central vacuums potential. When customers have the proper accessories a central vacuum system should be superior to any portable vacuum available. The problem is that a lot of homeowners are using the wrong tools for the wrong job, or the existing accessories are simply outdated. There have been many new tools and accessories added in the central vacuum industry over the past 10 years, and the average person doesn't even know that they exist. DuraVac can help them in one of two ways.
First, call DuraVac by phone to go over some of the home's characteristics. For example, does the home have carpeting or hardwood floors? Pets, children, or allergies? These are some important questions to ask when choosing central vacuum systems or the accessories. Second, DuraVac can come to the home for a small fee, and test the current central vacuum system's strength. At this time DuraVac can make any adjustments needed to make the central vacuum stronger than ever! After ensuring that your system is working the best it can; homeowners can "test drive" all the latest accessories right in their own home! Plus, when they purchase an accessory or a new central vacuum power unit, DuraVac includes an in-home warranty for the items purchased!
DuraVac is Long Island's MD Central Vacuum Dealer, which means that they carry the highest quality power units and accessories that are available in the industry. Call DuraVac now to test the newest MD Products right in their own home!