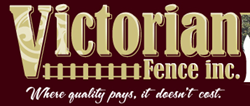 St. James, NY (PRWEB) July 06, 2012
Recently [Long Island Fence Company, Victorian Fence has launch a new website to promote their services in 2014. Victorian Fence was founded in 2008 by Joseph Fischer. Victorian Fence Company specializes in installation of all types of fence such as Vinyl, Chain Link, Aluminum, Wood, Deer fence as well as custom railings. Victorian Fence has a showroom location where customers can come and look at styles of fence. That location is:
217 Mount Pleasant Rd
Smithtown, N.Y.11780
631-240-9716
As well as opening this luxurious showroom Victorian Fence Company has decided to launch a new website to showcase their services and products. Victorian Fence wanted to make sure to display all of their pictures so potential client can get an idea of what their fence will look like once it is installed. The website now shows customers the photos broken down into separate pages such as Wood Fence, Vinyl PVC Fence, Aluminum Fence, Deer Fence, Chain Link Fence and Railings. Victorian Fence also has a page dedicated to testimonials and customer reviews. Customer satisfaction is very important to Victorian Fence so they wanted to list all feedback on the website.
Types of Fencing
Victorian Fence prides themselves in informing their customers on exactly what they are getting. There are no negative surprises once customers hire them and they want you to know it. Keeping this in mind they decided to design pages on the website dedicated to explaining all their services. Here is a brief example of the services listed on the new website.
Wood Fence Installation
The many designs possible with wood allow you to create a fence that's both beautiful and functional.
Chain Link Fence Installation
Known for its strength and durability, chain-link is perhaps the most economical type of fencing available. Available in a wide range of weights (or gauges) and coatings, it's easy to enhance your landscaping with a fence that blends naturally with trees, shrubs, and bushes.
Aluminum Fences Installation
Aluminum Fencing offers durability and low maintenance.
Vinyl Fences Installed Vinyl:
Vinyl Fencing is virtually maintenance-free. You'll never have to worry about painting, rotting, warping, termites, corrosion or rust.
Click here for more examples
Railings custom fitted Custom Vinyl Railings:
With the same benefits as Vinyl fencing, Custom Vinyl Railings can be built for both function and beauty.
Deer Fence.
Victorian Fence has now installed hundreds of fences on Long Island, New York and shows no sign of slowing down. Victorian Fence is a member of the St. James Chamber of Commerce and always takes part in local town fundraisers, events and parades.
Check them out online http://www.victorianfencecompany.com
"Where Quality Pays, It Doesn't Cost"
631-240-9716