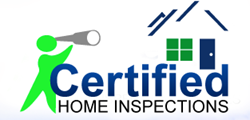 Long Island Home Inspectors, Certified Home Inspections launch new website.
Long Island, New York (PRWEB) May 13, 2012
Recently Long Island Home Inspectors, Certified Home Inspectors has announced the launch of their new website. The reason for the new website was to display Certified Home Inspections new services. For the new website Certified hired Long Island Web Design Firm, Benjamin Marc to design & develop the site. On Benjamin Marc's blog they commented on how it was to work with Certified. "Working with Dominick from Certified has been great, the website was really easy to build because of how prepared he was. I'm sure he is just as prepared when working with his clients."
Certified expressed to Benjamin Marc that there were major points they wanted to make to make the site stand out. The key element to the website is to list their services, process and reports. Some of the services Certified specializes is are:
Home Inspections: Before purchasing a home, co-op or condo Certified will make sure it passes inspection. Home inspection is a detailed and organized assessment of the condition of residential property. This includes complete physical examination of general integrity, functionality, and overall safety of a home and all its components. By this process we ensure that home buyers know each and every perspective of home before purchasing it.
The Process: Certified lists the step by step process of how the business works. Here is an example of 3 steps
Step 1.
After a home bid has been accepted, Certified will arrange a full home inspection. They will perform the inspection at the homeowners convenience.
Step 2.
Confirm inspection date and time with homeowner or realtor. This ensures availability and access to the home or property.
Step 3.
Client will meet inspection team at the property on desired date. Please plan on 2-3 hours of full evaluation. They prefer that all homeowners are present throughout the inspection. Defects will be pointed out and explained. Important maintenance issues will also be discussed.
Reports:
Certified believes strongly in excellent customer service, so it is imperative that the client gets the inspection report right away and it is easily viewable online. Once the inspection is complete they upload it to their safe secure pages on their website. Customers don't have to worry about others viewing their report because it is protected by security software.
All together the website launch was a success, new and past clients are giving the website positive reviews. To get more information regarding Certified Home Inspections you can visit them online http://www.certifiedhomeinspectionsny.com or call 631-921-6602 or 718-318-1263.