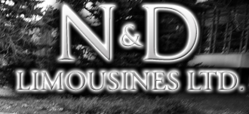 Long Island Limousines, N & D Limos announces the launch of new services.
Bayshore, New York (PRWEB) July 15, 2012
Recently, Long Island Limousine Service, N & D Limos has announced that they are expanding their services. With over 30 years in business, N&D Limousines is recognized as one of the premier limo companies on Long Island. N&D has served many of the top company's executives on Long Island.
This month N & D Limos has decided to add more services to their already growing business. The new services include Proms, Weddings, Funerals, Nights on the town, Atlantic City trips, Airports & Vineyards. These new services have been getting rave reviews from new and excising clients. Here are the breakdowns of the new services that have been added to their website.
Proms:
As prom season quickly approaches, it is best to book a limousine well advance. N & D Limousines has a full fleet of limos ready for clients big day.
Nights on the town:
N & D Limos will accommodate clients with limo or car service to go out for a night on the town.
Weddings:
Whether it is on Long Island or NYC, N & D Limousines will be happy to fulfill clients dreams for the bride and groom as well as their wedding parties.
Vineyards:
Driving under the influence of Alcohol is very dangerous and irresponsible. N & D LImo Service has package plans for a day at the vineyards so clients gets home safe.
Funerals:
N & D has a wide selection of black limos, sedans and town cars to transport clients to funeral homes and cemeteries.
Atlantic City:
Atlantic City is quite a ride from Long Island, N & D Limos prides themselves in comfort, provides top on the line vehicles.
Long Island Limousine Company has many more new services that clients can read online.
N & D Limos staff always presents themselves in a professional & respectful manner. Long Island Limousines Service, N & D Limos also has implemented a page on their website that gives tips to potential clients looking for a limo driver. Here are a couple of tips from the website.
1- Always ask for references from the limousine company.
2- Always ask id the limo company is licensed and insured.
To read more about N & D Limos visit them online.
N & D Limousines
1427 Peters Boulevard
Bay Shore NY 11706-3944
631.968.8900
email limo119(at)aol(dot)com
http://www.longislandlimousines.net