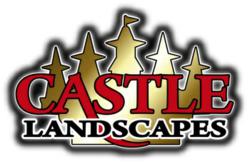 Long Island Masons, Castle Landscapes add new service.
Dix Hills, New York (PRWEB) September 06, 2012
Tired of mowing the lawn? Weeding gardens? Even shoveling snow on cold winter mornings? Castle Landscaping offers an extensive array of services from lawn and yard maintenance, to pool and patio installation.
Mowing the lawn takes time, gasoline, and patience that most of us would rather give to other things. Installing a patio is difficult and not for the DIY group. Taking the time to find devoted, experienced companies can be equally as time consuming.
Search no more; Castle Landscaping is absolutely the answer. Castle prides themselves on their quality work and unbeatable prices. With the customer always in mind they strive to give homeowners the craftsmanship they deserve at a price they can afford. On top of that, landscaping and masonry are indeed arts to be taken seriously, and carried out only by professionals.
Recently Castle Landscapes has added Lawn Maintenance & Snow Removal to their already impressive list of services. Castle Landscaping has quite the resume and their areas of expertise are seemingly endless, add driveway and walkway installation, stoops and steps, plantings, tree service, and suddenly clients find that Castle Landscaping is truly a group of experienced kings among a field of apprentice knights.
Why did Castle Landscapes add these new services?
Let's face it, landscaping, masonry, pools and the latter are not for the inexperienced. These are extremely important aspects of your home that not only provide peace of mind and relaxation, but they increase the value of the property.
Contact Castle Landscaping with questions or inquiries about estimates. Their 25 years of experience will at the very least point you in the right direction. Knowledge coupled with expertise usually makes a wonderful combination. The Team at Castle Landscaping not only has those, but dedication to the project and customer to boot.
Castle Landscapes
151 Millet Street Dix Hills, NY 11746
631-427-3793
http://www.longislandlandscapingltd.com