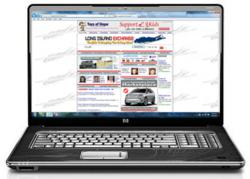 No other Realtor in New York can compete with Keystone in this agreement, due to this exclusive and unique relationship
(New York, N.Y.) (PRWEB) January 09, 2013
LongIslandExchange.com, maintained and operated by Long Island Exchange Inc., is a privately owned media company providing Long Islanders with a wealth of information, news, local business data, and resources for planning activities in the area.
Among the vast amount (about 458,000 pages) of edited and monitored local information which appears on LongIslandExchange.com, are active "for sale or rent" real estate listings. "The Keystone deal delivers all real estate leads from LongIslandExchange.com to Keystone Realty USA." said Michael Keegan, President of Keystone Realty USA. "No other Realtor in New York can compete with Keystone in this agreement, due to this exclusive and unique relationship. This is a tremendous value to the Keystone agent".
"Long Island Exchange is pleased to renew this agreement for 2013. It gives us the opportunity to provide reliable, useful information for our readers while at the same time, an additional service few of our competitors can match. I think it's clearly a win-win for both services" said John Colascione, Founder and Managing Partner of Long Island Exchange, Inc.
About Keystone Realty USA
Keystone Realty USA Corp serves the real estate needs of buyers and sellers throughout Long Island and Queens with a team of over 200+ agents assisting clients and customers with the sale and purchase of their homes. Keystone Realty USA was the first on Long Island with a modern, progressive business model that attracts top agents in the industry by offering the best compensation plans while still providing the marketing services needed to help sell a property. Keystone Realty USA has partnered with internet, cable TV, and local media companies to provide clients maximum exposure to sell their homes.
For more information please visit: http://www.lirealestate.net
About the Long Island Exchange
Long Island Exchange, Inc. is a media company that was first launched in 2002. It is privately-owned and offers Long Islanders and surrounding residents a portal of information including news, business data, classifieds and other important resources. LongIslandExchange.com is a free service with no subscription fees, membership dues or charges to access information and has won several awards, including "Best Website of the Year". Long Island Exchange ® is a registered trademark in the United States.
For more information please visit: http://www.liexchange.com