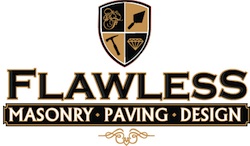 Long Island Patio Company, Flawless Masonry gives new tips
Smithtown, NY (PRWEB) July 16, 2012
Long Island Patio Company, Flawless Masonry, is one of the pioneer masonry companies on Long Island. Founded in 2008 by Devin Faello, Flawless Masonry's main goal is to serve their clients. Customer service and satisfaction is one of Flawless's strong suits. This month Flawless built a web page dedicated to giving customers tips on hiring the right masonry company on Long Island.
Here are some excerpts from the web page. When hiring Long Island masons the following questions would come in handy in the hiring process
Is the company accredited by the Better Business Bureau or BBB?
The masonry company that homeowners are going to hire should have a connection with the BBB. This way, they are sure that their business is really what they claim to be. Homeowners can call the Better Business Bureau to see whether the contractors have good standing, know about any issues with customers they have in the past to check whether those issues have been resolved.
Is the masonry company established and for how long? There are many businesses that have just been recently established. These businesses may have been operating for many years and have established loyal clientele in the neighborhood. Alternatively, the individuals operating the business have been in the masonry industry for a long time and just recently decided to put up their own business.
Can the company provide me verifiable references?
Most masonry contractors should give you at least 3 recently completed work they have done. Ensure that these references are dated in the last several months and should contain contact information with reviews from customers. Confirm the information with the homeowners stated on the reference.
How much will it cost me? To ensure to get a better deal, make sure to shop around and obtain at least 3 different cost estimates.
When are they available to start? Availability is one of the most important aspects when clients want their home to be finished at a certain time.
Hiring masons in Long Island is the same as shopping around for materials you want to use. It requires time, dedication and patience to interview various companies. Flawless Masonry specializes in Walkways, Driveways, Patios, Stoops, Steps, Pools, Driveways, Retaining Walls, Outdoor Barbeques and more.
These craftsmen are skilled in building materials like mortar, stone, tile, blocks and bricks. Only a few masonry companies are familiar with handling building materials mentioned.