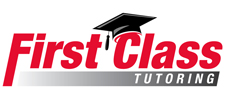 Long Island Tutors, First Class Tutoring offers new services
Bayshore, NY (PRWEB) July 13, 2012
Personal and home tutoring is currently big business. The need has doubled if not tripled, introducing numerous tutoring companies. This growth is being fueled by parents who need their children to pass their exams and gain entry into a good college or just improve grades. However, as numerous new companies are coming up to provide the service in a market that is nearly saturated, the service offering is being compromised by some. But one company is doing it differently.
Long Island Tutors, First Class Tutoring has set the pace in this growing industry and is currently among the leading companies providing home tutoring. According to the company's website it takes more than basic teaching knowledge to be part of the Long Island Tutors team.
Recently First Class Tutoring has added some new services to their website to help attract new clients.
Some of the new tutoring services include:
Spanish
English
Math
SAT Prep
Regents Exams
Biology
Science
Social Studies
and more..
First Class tutoring also implemented a screening process for the tutors that are seeking employment with them.First, a tutor has to meet a couple of minimum entry requirements. They have to be actively teaching in a school system, must have State teaching experience and demonstrate professional ethics in discharging duties. Those qualifications are verified by the company to ensure integrity.
These measures have positioned the company as a respected service provider in the Long Island area.
The website also tell viewers that they cater for all grades from kindergarten to junior high either in private schools or attending public schools. First Class Tutoring is owned and operated by Mark Walker and recently he had this to say about his business " Under the guidance of their experienced tutors, your child will gain vital study skills that will not only improve their class performance but build individual self esteem. To increase the chances of success, Long Island Tutors, First Class Tutoring work in tandem with what is offered in the schools. That way the child is not disillusioned with conflicting curricula. This model ensures that the children who participate in their programs solidify the knowledge, already passed on at school. The end result is reflected by improved grades".
Suffolk County Tutors, First Class Tutors analyze the child's special needs if any and tailor a program that suits them. Children with special needs are given priority and their parents derive satisfaction and contentment knowing their child is in safe hands. Although parents have other options in coaching their child, like attending learning centers, one thing is guaranteed, First Class Tutoring is a preferred choice. The tutors will be coming to the child and not the other way round. This is a money saver for parents who have tried numerous tutoring programs that don't show results.
First class Tutoring can be contacted via the following address:
First Class Tutoring 631.969.8800