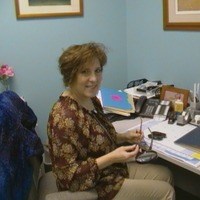 Long Island, NY (PRWEB) December 31, 2013
In order to better support the hearing health care requirements of Long Island, East End Hearing has added a hearing aid and hearing loss testimonials section to their website. The new page will include video testimonials and written reviews about hearing aids, hearing loss, tinnitus and other issues that prior and current patients have given permission to be posted. As an alternative, the video testimonies may also be found on YouTube. East End Hearing has captured many patient stories on video for example this one from a couple that both received new hearing aids from East End Hearing.
The addition of these incredibly personal experiences will go a long way toward de-stigmatizing hearing problems by allowing people to see themselves in the accounts of other individuals. Americans with hearing loss need to know that they're not alone in their attempts to find solutions. Solutions including hearing aids are available. Reading the experiences of other local residents on the recently completed reviews page is one step towards building a feeling of community among people with hearing problems.
East End Hearing would like to note that hearing problems have many distinctive underlying causes and people visiting the website should not try to diagnose themselves. Only a competent Long Island audiologist can adequately evaluate symptoms such as ear pain, ringing in the ears or hearing loss. Figuring out the root hearing loss cause generally starts with a hearing test and physical exam of the ears. Don't presume that the solutions featured on the hearing aid testimonials page will be applicable in every case without a personalized assessment.
About Dr. Lynn O'Bray-Donohue
Dr. Lynn O'Bray-Donohue is a New York State Licensed Audiologist and Hearing Aid Dispenser providing excellent hearing testing, hearing protection and fitting of hearing aids on Long Island since 1987. She is the co-owner of East End Hearing. Outside of the office, Dr. Lynn O'Bray-Donohue provides audiology services to the Cleary School for The Deaf, the Just Kids Early Learning Center and the Brookhaven National Lab. Dr. O'Bray-Donohue received her Masters degree in Audiology from the Adelphi University in Garden City NY and her Doctor of Audiology degree from A.T. Still University-Arizona School of Health Sciences. She is a Fellow of the American Academy of Audiology and of The Academy of Doctoring Audiologists.
About East End Hearing:
East End Hearing was founded in 1991 to help Long Island residents get more from a local hearing care provider. East End Hearing continues the tradition of better hearing through education, technology, and customer service. Collectively, the staff at East End Hearing ensures that patients will receive unrivaled, professional, and personalized care tailored to each person's unique needs. East End Hearing has two Long Island locations in Port Jefferson Station and Smithtown NY staffed by 3 Doctors of Audiology - Dr. Lynn O'Bray-Donohue, Dr. Michael Qualley and Dr. Diane Davis. East End Hearing is the only local private Audiology Clinic whose full-time practitioners are also the owners each with over 25 years of experience.
Contact:
Dr. Lynn O'Bray-Donahue
http://eastendhearing.com
East End Hearing
4747 Nesconset Hwy, Ste 8
Port Jefferson Station, NY 11776
(631) 378-0061
East End Hearing
61 Route 111
Smithtown, NY 11787
(631) 206-6564