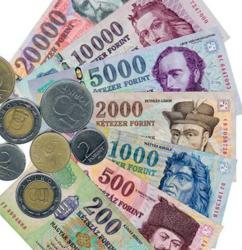 Dayton, OH (PRWEB) November 27, 2012
Using the book, "The Sensible Guide to Forex" as its guide, CaesarTrade FX-CFD has released a special report covering the Hungarian Forint using long term Quarterly price charts to analyze the potential next move in the Hungarian Forint as it relates to the Euro and the US Dollar. The findings may shock those that use conventional wisdom as a guiding principle in forex trading and investing.
Now on its 9th report of the year, these special reports entitled "Charting the Markets" focus on observing price action from long term perspectives. "Many will say there isn't much in the way of content, and the same can be said for a donut, but we view what we share with clients as poetry both in the brief, but pointed comments, and in its timing," stated Eric Harbor, ceo, CaesarTrade. The company encourages its clients to take a long-term perspective when trading forex and tries to provide far-reaching content as a result. The "Sensible Guide" urges much of the same, and suggests that traders show patience when trading forex and CFD.
What's more, traders can stay updated as to the Special Reports by interacting with CaesarTrade's Facebook page and receive individual attention and service from WhiteWave Strategies.
Company Information:
CaesarTrade FX * CFD was created for all kinds of traders. Everything that we offer is geared towards the goal of saving a trader time and money through tight fixed spreads, 24 hr access, every Currency Pair along with CFDs that cover Precious Metals, Energy, Commodities, Global Indexes, and Stocks Worldwide - From the US to India.
White Wave Strategies is a service based provider of Intelligent Real Time Risk Analysis for Professional Traders. By opening an account with CaesarTrade, you now have the opportunity to try this VALUABLE service for a limited time.
For more information on forex trading visit: http://www.CaesarTrade.com.