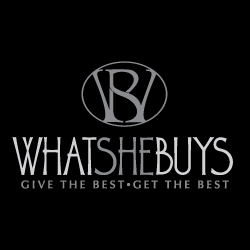 The Longchamp Le Pliage collection is remarkable. The bags hold everything you want and are great for travel, shopping and on campus. And, because they are classic in any color, water-proof and collapsible, it's a must have item for any woman
San Gabriel, CA (PRWEB) September 26, 2008
Whatshebuys, a specialty boutique retailer featuring world-class brands, announced that it has selected Longchamp handbags as its best of category selection for women's tote bags and is now an authorized retailer for the French handbag line. WhatSheBuys specializes in identifying best-of-category, world class brands for her, for him, and for child.
Longchamp has a 60 year history and has been featured in endless fashion and style magazines. Longchamp joins Lambertson Truex, Abas, and Lodis, in WhatSheBuys' collection of world-class leather accessory brands.
Longchamp handbags come in a range of sizes, fabrics, colors, and designs that can be carried in a wide variety of ways. The Le Pliage collection is the signature Longchamp tote bag. The timeless Le Pliage collection is a practical, light-weight, water proofed canvas tote bag that is elegantly trimmed with leather. It folds wonderfully small and is practically indestructible. Longchamp also makes a range of classic leather handbags, including the ever popular Roseau collection of satchels, totes, backpacks and shoulder bags. Included in this collection is the popular Longchamp medium satchel.
"The Longchamp Le Pliage collection is remarkable. The bags hold everything you want and are great for travel, shopping and on campus. And, because they are classic in any color, water-proof and collapsible, it's a must have item for any woman," states Cathy Kamimura, Chief Buyer at Whatshebuys, "Honestly, we were attracted to Longchamp for their Le Pliage totes, but we have fallen in love with their leather handbags. They are fabulous! "
About Whatshebuys:
Whatshebuys is a specialty retailer featuring world-class brands, 5 star rated service, free shipping and free gift wrap. Whatshebuys is an authorized retailer of best-of-category, world-class brands for her, for him, for child, including UGG, Spanx, Phyto, Anthony Logistics, Anastasia, Barefoot Dreams, Wacoal, Britax, and Kettler. You can shop online at http://www.whatshebuys.com or visit its store in the Old Mission District in San Gabriel, CA.
About Longchamp:
expanded to become the most famous for its handbags. Longchamp continues to grow and manufacture its products in France.
###