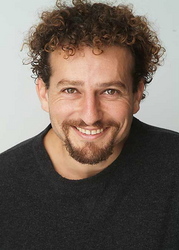 Consumers today are aware of some of the basics of good health practices but have not been exposed to the latest findings or they don't know how to incorporate them into their daily lives.
Los Angeles, CA (PRWEB) March 8, 2010
David Wolfe's 3-day Longevity Conference features some of the world's top natural health leaders and visionaries presenting topics on how to live longer and feel younger, detoxify, anti-aging from the inside out, increase energy and building and maintaining a strong immune system at the Costa Mesa Hilton in Costa Mesa, California on March 26-28, 2010. As new health technologies are being frequently discovered, it is crucial to stay ahead of the curve with the most up-to-date information available today. The Longevity Conference 3-day holistic health event offers attendees an intimate opportunity to take personal control of their own health and vitality by making more informed decisions.
David Wolfe's approach to wellness includes superfoods, herbs, and organic raw food among other top protocols. "Consumers today are aware of some of the basics of good health practices but have not been exposed to the latest findings or they don't know how to incorporate them into their daily lives." Wolfe continues, "I have created a conference featuring the best of the best educators to help solve people's challenges with the health information overload often seen today. We will cut through the clutter and deliver the newest principles in an entertaining, simple and empowering way."
Featured Presentations at The March 2010 Longevity Conference include:
David Wolfe
Learn about DNA-rich superfoods and Herbs, Sugar and Aging, Why "The Quality of a Person's Diet is the Quality of a Person's Dietary Fats and Oils."
Paul Stamets
Keynote Presentation: How Mushrooms Can Save the World
Stamet's latest book, Mycelium Running: How Mushrooms Can Help Save the World, has been heralded as a milestone for healing the planet. Used as textbooks around the world by the gourmet and medicinal mushroom industries, he is also the author of many scholarly papers in peer-reviewed journals.
In 2008, Paul received the National Geographic Adventure's Magazine's Green-O-vator and the Argosy Foundation's E-chievement Awards. In November of 2008, Utne Reader recognized Paul as one of the 50 Visionaries of the Year.
Dr. Mercola
The Poisons Lurking in Your Cupboard: The 7 Foods You Must Never Eat
Dr. Joseph Mercola is the founder of the world's most visited natural health website with 20 million page views every month.
Donna Gates
Optimal Digestive and Brain Health with Probiotic Treatment
Donna is the creator of Body Ecology Diet. She championed and brought fermented foods and drinks, Coconut Oil, Young Coconut Kefir, and Stevia to the US.
George Lamoureux
The Damage Stress Is Doing to Your Body
Master herbalist George Lamoureux is the founder of Jing Herbs. LA Confidential Magazine referred to him as "one of the best herbalists in the country".
Joe Sugarman
Sugarman will share cutting edge technologies (that recently won a Noble Peace Prize) in the anti-aging field including: an anti-aging peptide that affects our genetic predispositions, the most effective ways to eliminate heavy metals and toxicity from our cells, and strategic ways to help build the strength in our bodies and aid focus.
Other topics include Mineralization, Redefining the Paradigm of Fitness, Longevity Lives in your Blood, Longevity and Dental Health, How To Become A Superfood Chef with Jason Wrobel. Other activities include yoga, smoothie demonstrations, and tonic elixirs.
As an added bonus, attendees will also have access to selected exhibitors offering the latest in wellness tools and products. Additionally, the Longevity Conference will be giving away thousands of dollars worth of longevity products to audience members. The weekend event promises to deliver the future's best health and nutrition knowledge available NOW.
For detailed speaker, exhibitor and ticket information please visit http://www.longevityconference.com
Thanks to March 2010 Longevity Conference sponsors including: Erewhon Natural Foods Market, Manitoba Harvest Hemp Foods & Oils, Mountain Valley Spring Water, 118 Degrees, Happy Cooking Company, Custom Probiotics, Virgin Raw, Health XL, HealthForce Nutritionals and High Country.
# # #