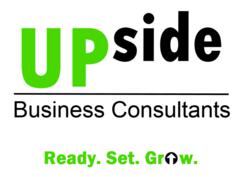 Ensuring that the image you are actually presenting aligns to your desired image is essential to building your 'personal brand.' Reputation management services help clients achieve that goal.
Hauppauge, NY (PRWEB) May 30, 2013
Upside Business Consultants, a Long Island internet marketing and strategic marketing consulting firm, has developed a reputation management service geared specifically for business executives, sole practitioners and individuals in New York. The online reputation management service is ideal for individuals who are looking to present "an accurate, professional and positive online image when people do searches on your personal name," says President Doug Betensky.
According to Mr. Betensky, "If you own a business, how you are perceived online in search engines can directly impact your sales. A positive image can help bring in new customers. A poor image can deter them and even give your competitors an advantage." The company explains that perceptions of credibility and how much someone can 'trust' you are closely linked to the information they find about you online. "Ensuring that the image you are actually presenting aligns to your desired image is essential to building your 'personal brand.' For many people, there is a large gap there either due to their own actions or the attacks of others online against them. Fortunately, working with an online reputation consultant can solve 'image' issues," says Mr. Betensky.
When asked how the Long Island reputation management company gets results, Mr. Betensky explained a three step process: "We analyze. We build a new image. And we monitor." The company uses ethical Search Engine Optimization (SEO) strategies to build web properties with positive content optimized for your brand or personal name. It also makes every legal effort to get negative comments removed online while adding authentic positive reviews. "Everything we develop is real and is based in strategies that will be rewarded by search engines." Upside also uses "white hat" link building strategies to increase the rankings of those pages. Existing web properties with negative information or comments about an individual are subsequently moved down the search results pages. To ensure those rankings hold in the long run, the firm also does maintenance as needed.
Upside Business Consultants has consulted to local businesses that have experienced everything from personal character assassination attempts to aggressive actions taken by competitors to hurt their brand image. When asked about the best approach to online reputation management Mr. Betensky recommended, "taking proactive, preventative measures to build and protect your reputation online before there is a problem. That can save you a lot of money and stress."
Upside's online reputation management service is also a solution for individuals seeking jobs. "Employers look at everything from your personal resume to your online image and your social media properties as well as your photos. It's best to scrub your internet presence and make sure you are presenting a professional image before the job application process begins," suggests Mr. Betensky.
For more information or to schedule a consultation, visit upsidebusiness.com or call (516) 610-0922.
About Upside Business Consultants:
With offices in Hauppauge (Suffolk County) and Roslyn Heights (Nassau County), Upside Business Consultants is a full-service Long Island marketing firm focused on growing businesses. The company is also a leading Long Island SEO service provider known for its search engine marketing expertise. Upside is recognized for its superior service and its proven experience shifting marketing dollars to more profitable strategies for clients.