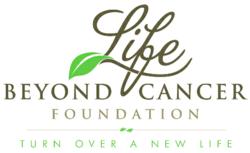 Longview, Texas (PRWEB) February 16, 2012
STS Electronic Recycling and Texas Oncology have joined forces to raise funds for local community and nonprofit organization, Life Beyond Cancer Foundation (LBCF). LBCF offers programs, retreats, patient assistance, and fundraising and works with a network of community-based cancer providers to improve the quality of life for survivors and their families. STS will provide free electronic recycling services during the "Go Green for Life Beyond Cancer Foundation" electronic recycling drive on Friday, February 24, from 10 a.m. to 3 p.m.
Residents of Longview and the surrounding areas are invited to drop off their unwanted, out-dated, or broken electronic equipment at the Texas Oncology Annex Building (next to the main building) located at 1400 North Fourth Street.
STS will make a cash donation to LBCF based on the weight of the electronics collected at Texas Oncology. All equipment collected will be recycled and STS guarantees that all data-collecting devices are electronically cleared to Department of Defense standards.
The following items will be accepted for recycling: computers (towers and laptops), monitors, computer accessories (keyboards, mice, cabling, etc.), printers, fax machines, telephones and telephone systems, cell phones, televisions, VCR and DVD players, copy machines, servers, projectors, and cameras.
About Life Beyond Cancer Foundation: Life Beyond Cancer Foundation is a tax-exempt organization with an IRS section 501(c)(3) tax status. Through their Providers for Survivors Network, the organization is dedicated to easing the physical, spiritual, emotional, and financial hardships of living with, and beyond, cancer. Life Beyond Cancer Foundation offers survivor programs, retreats, patient assistance, and the best practice tools for their oncology professionals to provide to survivors and their families in their communities. For more information on the foundation contact Natalie Q. O'Roark. Director of Operations, Life Beyond Cancer Foundation, 21 Waterway Avenue, Suite 300, The Woodlands, Texas 77380. 832.369.6739 direct, 832.367.4549 cell.
About STS Electronic Recycling: STS Electronic Recycling is a locally owned and operated EPA certified electronics recycler. STS offers free pickup and free data destruction services and provides a Certificate of Destruction to guarantee that all data was electronically destroyed. By properly recycling electronics in compliancy with EPA regulations, toxic elements are kept out of landfills. STS strives to be environmentally friendly in all recycling processes.
For more information:
Jenny Hugghins
(903) 589-3705
jhugghins(at)stsrecycle(dot)com
# # #