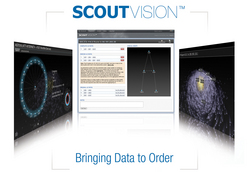 It's exciting to be headquartered in a region where technology, and in particular cyber security, is such a priority. Both public and commercial sectors are learning more and more the role cyber situational awareness plays in conducting business operations
Baltimore, MD (Vocus) June 9, 2010
Lookingglass Cyber Solutions, a cyber security software company based in Baltimore City's technology incubator, has been named a finalist in the 2010 Maryland Incubator Company of the Year Awards program. For the second consecutive year, Lookingglass is being honored for their achievement as a Maryland incubator company who excels in the delivery of innovative security technology and services.
Sponsored by The Maryland Technology Development Corporation (TEDCO), RSM McGladrey, Maryland Department of Business & Economic Development (DBED), and Saul Ewing LLP, the Maryland Incubator of the Year Awards program and its selection committee is made up of the regions most prominent venture capitalists, investors, entrepreneurs, and researchers. "The nominees of this awards program represent pioneering companies that have benefited from the Maryland incubation system and are in positions to excel in emerging markets, " says John Wasilisin, acting president and executive director of the Maryland Technology Development Corporation (TEDCO).
"It's exciting to be headquartered in a region where technology, and in particular cyber security, is such a priority. Both public and commercial sectors are learning more and more the role cyber situational awareness plays in conducting business operations," said Derek Gabbard, chief executive officer of Lookingglass.
Lookingglass has worked diligently to position itself as an industry and thought leader in the cyber security space. Homeland defense, critical infrastructure, and financial institutions are in dire need of capabilities that enable them to keep one step ahead of malicious Internet activity. ScoutVision™, Lookingglass' award-winning analysis, correlation, and visualization technology, provides a view of Internet infrastructure, activity and connections essential to those organizations responsible for protecting and sustaining critical infrastructure. ScoutVision™, allows corporations to monitor networks and infrastructure they are not in control of, but rely heavily upon for day-to-day operations.
Recently, Lookingglass signed the NASA SEWP IV contract, a seven year Government-Wide Acquisition Contract, with Sword & Shield Enterprise Security, Inc. that would make ScoutVision™ available to all government agencies. Lookingglass has government contracts with the Department of Homeland Security, Sandia National Labs, and Northrop Grumman.
About Lookingglass (http://www.LGScout.com)
Lookingglass delivers the industry's first Global Cyber Situational Awareness Internet-to-Enterprise network intelligence platform, offering a real-time virtual, physical and contextual view of the global Internet extending into the enterprise. Their solutions support a wide range of government and commercial applications, including critical infrastructure protection and network security, all empowering cyber intelligence professionals to gain insight into potential cyber threats and thwart attacks.
Lookingglass' core product, ScoutVision™, allows clients to understand, monitor, and put into perspective the threats imposed upon the enterprise by those occurring throughout the global Internet. ScoutVision™, helps emergency responders predict and monitor impacts to the Internet and critical communications infrastructure during physical terror attacks, natural disasters, and other destructive catastrophes. Lookingglass was founded in 2006 and is based in Baltimore, MD.
# # #