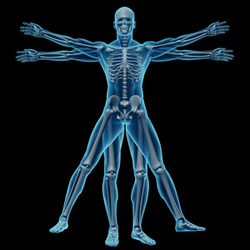 I use this technique to help my patients suffering from a variety of conditions including low back pain, sciatica, neck pain, headaches, and whiplash injuries among others
Branford, CT (Vocus) July 22, 2009
Dr. William Lordan of Branford, CT was recently certified in Chiropractic Instrument Adjusting® at the Neuromechanical System® seminar held in Tyson's Corner, VA on March 28-29, 2009. The seminar was co-sponsored by the Postgraduate Division of New York Chiropractic College.
Chiropractic Instrument Adjusting is a special technique that incorporates the use of the hand-held Impulse Adjusting Instrument® to apply the treatment. Just as lasers have replaced scalpels in some surgeries, advanced technology is now available to assist chiropractors in delivering care to those in pain. The Impulse instrument® allows Dr. Lordan to specifically target problem areas with a controlled force and research based application. "I use this technique to help my patients suffering from a variety of conditions including low back pain, sciatica, neck pain, headaches, and whiplash injuries among others," said Dr. Lordan, who has practiced in Branford for over 8 years.
The Impulse device incorporates high-speed chiropractic adjustments without the need for "traditional manipulation." The Impulse instrument gently and effectively targets joints and muscles in an effort to correct the underlying cause of the patient's problem, while improving mobility, relaxing tight muscles, and reducing pain. Impulse delivered treatments are faster than the body's natural tendency to tighten up and resist the adjustment. This adds to the comfort of the treatment and patient's satisfaction. "It's very rewarding to have my patients achieve relief quickly, with long-term results", remarked Dr. Lordan. "I was skeptical at first because I had been to other doctors and taken several different medications for my headache and neck pain without real relief. Dr. Lordan's treatment with the Impulse® has given me such great relief that I've recommended my friends and family", said Ms. Terry Macol, a patient of Dr. Lordan's.
Dr. Lordan joins an elite group of doctors to become certified in the Instrument Adjusting technique. After receiving previous postgraduate training in the use of Instrument Adjusting, Dr. Lordan passed both written and practical examinations to become certified by Phoenix, Arizona based Neuromechanical Innovations (NMI), manufacturer of the patented and FDA registered device.
The Impulse Adjusting Instrument is in use in all 50 states and over 30 countries internationally and is renowned for the research behind its development. Chiropractic treatment is covered by most major insurances including Medicare. Dr. Lordan's office is located at 500 E Main Street Suite 216, in Branford, CT 06405. Call 203-488-2033 to make an appointment or request a consultation.
About Dr. William Lordan:
Dr. William Lordan is a Board Certified Chiropractor practicing for over 8 years in Branford, CT. He holds a degree from Sherman Chiropractic College, and New England College. Dr. Lordan specializes in instrument and technology based treatments.
For More Information Contact:
Dr. William Lordan
203.488.2033
http://drbilllordan.com/
###