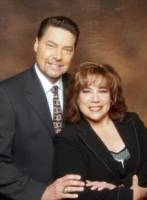 What is more beautiful than giving back to one's community?
Tustin, CA (PRWEB) November 15, 2012
Conaway and Conaway have been nationally featured on CBS Money Watch, FOX, and NBC, and believe in "Doing Well by Doing Good". According to the National Center for Charitable Statistics, approximately 26.3% of Americans over the age of 16 volunteer for an organization, and according to The Chronicle of Philanthropy, 75% of young adults gave to charity last year. Charitable causes are an important part of the American lifestyle.
As a way of giving back to the community, Baroness Kimberly Moore has established the Kimberly Moore Foundation which leads project such as the Adopt-a-Letter, and Keeping Harmony Alive. In September 2012, James and Lorraine Conaway of Conaway & Conaway joined forces with The Kimberly Moore Foundation. They donated their service and now head up the Planned Giving department for this foundation.
As a fundraiser, Kimberly Moore and Astronaut Buzz Aldrin hosted a special dinner in September at the luxurious Cento Angeli residence DeVorzon Gallery in Beverly Hills. James and Lorraine Conaway were the special guest speakers, and were thrilled to be able to talk about "Doing Well by Doing Good". Also in attendance were five of the children that the Kimberly Moore Foundation has assisted, and they each shared a riveting story. As Kimberly is passionate about helping those without a voice, empowering individuals and communities to change lives, James and Lorraine are honored to be able to lend a helping hand.
"What is more beautiful than giving back to one's community? We are thrilled to partner up with the Kimberly Moore Foundation to make a difference in children's lives," says James and Lorraine Conaway.
The Conaways offer this advice for individuals wanting to do well by doing good:
1. Be Kind in Kind – You can give up to 30% non-cash items to a charity. You can donate your items and deduct the amount without an appraisal, just a receipt.
2. Creating Trusts – There are various trusts that can be established that will donate to charities, and potentially allow you to take tax deductions today.
3. Family Foundation – A Family Foundation is an excellent way to leave a legacy, and can be set up with minimal fees and effort.
About James and Lorraine Conaway
James and Lorraine Conaway own Conaway & Conaway, a financial firm located in Orange County. From challenging beginnings to establishing a burgeoning business, Lorraine and James have helped hundreds of clients find clarity and confidence in their financial lives. As a way of giving back to the community, Lorraine and James have helped raise over $22 million for various charities. In order to educate people, they host "Smart Money Talk Radio" weekly on KCAA 1050, an NBC affiliated station.
Conaway & Conaway
Andreea Boitor
Andreea (at)ConawayAndConaway (dot) com
714-263-1904
http://www.ConawayandConaway.com
"We Support The H.O.M.E. Foundation"
About The H.O.M.E. Foundation:
The Helping Others Means Everything, or The H.O.M.E. Foundation, is a not-for-profit organization dedicated to helping our Family of Charities. Frankie Verdugo, President of The HOME Foundation, wants to help as many worthy charities as possible as they struggle during these tough economic times. Frankie Verdugo helps raise funds through luxury dream home raffles, home giveaways, prizes, and high profile celebrity events in Hollywood... "Our mission is to help charities reach their fundraising goals and to bring awareness to their praiseworthy causes."