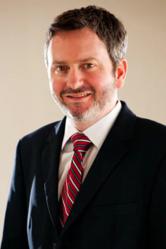 Fortunately, we have extensive experience in this area. We've been able to successfully challenge checkpoint stops, and we have secured positive results for clients whose rights were violated.
Sherman Oaks, CA (PRWEB) September 27, 2011
Two of Southern California's leading criminal defense attorneys today voiced support for Assembly Bill 1389, which would set uniform guidelines for DUI checkpoints across the state.
The attorneys, Jeremy Lessem and Joshua Newstat of the Southern California criminal defense law firm of Lessem & Newstat, LLP, said the increasing use of DUI checkpoints by law enforcement officers has heightened the need for such uniformity.
According to California AVOID, a program funded in part by the California Office of Traffic Safety, numerous checkpoints were recently used during a three-week DUI crackdown surrounding Labor Day, which netted 2,795 drunk driving arrests.
The Southern California DUI defense lawyers say they are encouraged that Assembly Bill 1389 recently passed the legislature and now needs Governor Jerry Brown's signature to become law.
"The main issue with any checkpoint is whether it is an unreasonable – and thus unconstitutional – intrusion on an individual's right to privacy," said Jeremy Lessem, a Los Angeles DUI defense attorney with a long history of successfully defending clients charged with driving under the influence of drugs or alcohol.
In a 1987 case, Ingersoll v. Palmer, 43 Cal.3d 1321, 743 P.2d 1299, the California Supreme Court set out a variety of factors that would need to be met in order for checkpoints, or roadblocks, to pass constitutional muster, Lessem continued.
"However, those requirements have never been put into a law, and that's led to unpredictability. That's why we support Assembly Bill 1389," he said. "It basically seeks to codify Ingersoll v. Palmer, and it will help to protect people's rights."
According to a press release from the bill's sponsor, Assemblyman Michael Allen (D-Santa Rosa), the DUI checkpoint requirements contained in the bill are:

Supervisory law enforcement personnel must approve the checkpoint, its location and the procedures that will be used to operate it;
Motorists can only be stopped according to a neutral formula, such as every third or fifth driver;
Safety steps must be taken, such as proper lighting, warning signs and signals;
Clearly identifiable official vehicles and personnel must be used;
The location must be reasonable, such as on a road having a high incidence of alcohol-related accidents or arrests;
The time and duration of the checkpoint must reflect "good judgment;"
The checkpoint must have sufficient indicators of its official nature;
The average length and nature of each checkpoint stop must be minimized; and
The checkpoint must be publicized in advance.
"In other words, a couple of patrol officers can't randomly throw up a checkpoint in a neighborhood where they hope to catch a bunch of unlicensed drivers," said Newstat, a longtime Ventura County DUI defense lawyer.
"Those are the types of checkpoints that violate a person's constitutional rights, and they are the type of checkpoints that our lawyers have fought against for years."
When a checkpoint is deemed unconstitutional, any evidence collected at the checkpoint, including field sobriety tests and breathalyzer tests, must be suppressed, as a result, DUI charges can be dismissed, Lessem said.
"That's why a person who is charged with DUI needs to work with an attorney who has the expertise to examine all circumstances of the arrest, including the legitimacy of the checkpoint," Lessem said.
"Fortunately, we have extensive experience in this area. We've been able to successfully challenge checkpoint stops, and we have secured positive results for clients whose rights were violated," Lessem said.
About Lessem & Newstat, LLP
Lessem & Newstat, LLP is a full service Southern California law firm concentrating in criminal defense and civil litigation. The firm's criminal defense attorneys represent clients in matters that include DUI, DMV/traffic offenses, hit and run, drug crimes, medical marijuana, domestic violence, theft, fraud, murder, violent crimes, firearm possession, white collar crimes, sex offenses, probation violations, expungement, elder abuse and mental health law. The firm also handles business, personal injury, civil rights, police brutality and products liability cases.
Lessem & Newstat's main offices are located in Sherman Oaks and Ventura, California, and the firm serves communities throughout Los Angeles, Ventura and Santa Barbara counties, including San Fernando, Ventura, Pasadena, Burbank, Glendale, Van Nuys, the San Fernando Valley, Los Angeles, Santa Barbara, Sylmar, Lancaster, Santa Clarita, Beverly Hills, Hollywood, Malibu, Santa Monica, Venice, Airport Courthouse, Compton, Pomona, Inglewood, Simi Valley, Oxnard, Westlake, Thousand Oaks, Santa Paula, Fillmore, Ojai, Camarillo and Port Hueneme.
To learn more about Lessem & Newstat, LLP, call the firm at (800) 295-1054 or use its convenient online form.
###