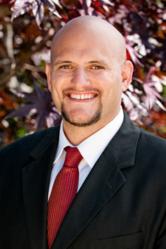 People charged with DUI have a more difficult road ahead if they do not move immediately to defend themselves and preserve their rights.
Sherman Oaks, California (PRWEB) September 17, 2011
Joshua Newstat and Jeremy Lessem, veteran Southern California criminal defense attorneys, today reminded those arrested in the state's recent, two-week Labor Day DUI crackdown that they need to act quickly to engage legal help to fight their charges.
"Once a police officer stops a DUI suspect, everything that happens afterwards will go into the criminal case being built against that defendant," said Newstat, an experienced Ventura DUI defense attorney and partner of Lessem & Newstat, LLP.
"People charged with DUI have a more difficult road ahead if they do not move immediately to defend themselves and preserve their rights," he said.
Lessem, a seasoned Los Angeles criminal defense lawyer who, along with Newstat has successfully fought drunk-driving cases on behalf of clients across the state, said a DUI suspect's first move is to request a hearing from the DMV.
This should happen within 10 days of receipt of the license suspension or revocation order that accompanies the DUI charge.
"The DMV hearing, which every DUI suspect is entitled to, can result in the license-suspension order being set aside if the defendant can show there is no basis for the order," Lessem said. "We've helped make this happen.
"A DUI charge is not an automatic conviction," Lessem continued. "There are many extenuating circumstances that can keep a suspect from being found guilty, and each one should be considered and explored on the defendant's behalf."
Law enforcement officers from 100 agencies in Southern California arrested 2,795 people for driving under the influence of alcohol or drugs between Friday, August 19, and Labor Day on September 5. The same agencies will renew their "AVOID the 100" DUI campaign for the Halloween and Thanksgiving holidays.
California has some of the most severe penalties for DUI convictions in the country, according to Newstat said.
"That's why a person should never face a DUI arrest alone," he said. "Regardless of the circumstances of the arrest, it is vitally important that those arrested for drunk driving go into court with a legal professional who can provide a proper DUI defense."
"An attorney backed by an experienced law firm can help a defendant avoid a conviction or mitigate the costly and damaging legal penalties that may be applied in the event of a guilty verdict," added Lessem. "Proper legal help is an absolute must for anyone facing a DUI charge."
About Lessem & Newstat, LLP
Lessem & Newstat, LLP is a full service Southern California law firm concentrating in criminal defense and civil litigation. The firm's criminal defense attorneys represent clients in matters that include DUI, DMV/traffic offenses, hit and run, drug crimes, domestic violence, theft, fraud, murder, violent crimes, firearm possession, white collar crimes, sex offenses, probation violations, expungement, elder abuse and mental health law. The firm also handles business, personal injury, civil rights, police brutality and products liability cases.
Lessem & Newstat's main offices are located in Sherman Oaks and Ventura, California, and the firm serves communities throughout Los Angeles, Ventura and Santa Barbara counties, including San Fernando, Ventura, Pasadena, Burbank, Glendale, Van Nuys, the San Fernando Valley, Los Angeles, Santa Barbara, Sylmar, Lancaster, Santa Clarita, Beverly Hills, Hollywood, Malibu, Santa Monica, Venice, Airport Courthouse, Compton, Pomona, Inglewood, Simi Valley, Oxnard, Westlake, Thousand Oaks, Santa Paula, Fillmore, Ojai, Camarillo and Port Hueneme.
To learn more about Lessem & Newstat, LLP, call the firm at (800) 295-1054 or use its online contact form.
###