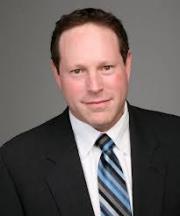 Los Angeles, California (PRWEB) May 06, 2013
Here in Los Angeles, both those of Mexican descent as well as many other Angelinos will turn out in droves this weekend at festivals, bars, cafes, restaurants and concerts to celebrate Cinco De Mayo. Most of these venues will serve alcohol and many of the attendees will choose to imbibe.
Many officers who may not be on duty for most weekends will be active and watching drivers for this holiday weekend. There will be more checkpoints and more traffic stops and unfortunately more Los Angeles DUI arrests. While most Southern Californian's don't leave home planning to drink and drive, by the time they have had a few drinks, self-awareness about how impaired the decision making process has become fades considerably. Other factors that tend to increase the risk of driving home after having too many are being fearful of getting a ticket or having a car towed or even broken into; and for some people, regardless of age or sex, the ego is at stake causing many to find it difficult to admit driving is probably something that should be put off. Whatever the excuse, drinking and driving is dangerous; to one's savings at the very least.
For those who find themselves arrested for DUI, a little known fact, (that even Cliff Claven might have missed) is that even if the driver doesn't hire an attorney, and plead guilty to a DUI, that there is a profound hidden cost. In California, the average driver convicted of a first DUI will see their insurance premium increase 300% for the next 10 years. Simply put, if the driver currently pays $1500.00 a year for insurance, next year it could be $4500.00 (an increase of $3000.00) and over ten years, that's $30,000.00 the DUI costs. This is just one example of why a person should think carefully about how they will get home this weekend. The more obvious reason is they don't want to hurt or kill themselves or someone else. That's something they will never shake and will change lives without remedy.
Criminal Lawyer Los Angeles
While The Law Offices of Daniel R. Perlman prides itself in representing those arrested for DUI throughout Los Angeles and surrounding counties, like most firms with a conscience, they would prefer a call on Monday morning that says, "I got home safe because I listened to them." Unfortunately, that's not the case for many Angelinos and this holiday weekend will be like all others, a busy one.
To assist in helping people prevent being arrested for DUI and to get good help if they do, The Law Offices of Daniel R. Perlman has launched a new App this month called DUI SAVER: LA available for both the iPhone and Android devices. The App provides users with tips on when to avoid getting in your car if you've had too much, how to avoid a DUI arrest if you find yourself being arrested, and even sports a PANIC BUTTON that will send the firm your name, GPS location and the name and number of your emergency contact. One button and done. Using this transmission, the firm can find what police station you have been taken to and immediately inform loved ones. The App is free of charge like the firm's consultations and it is hoped it will save from the heartache of a DUI related accident or arrest.
It's important to note that the average person suffers slowed reaction times and impaired reflexes at even .06, which is equivalent to approximately two standard drinks in an hour. Remember too, that a drink for calculating a person's BAC (Blood Alcohol Content), is less than the size and potency of the drinks served in many bars, where a single "drink" can be as many as five or six the way they are measured by science, and the police. Eating a meal, drinking water and waiting a little while may not help as much. The average person loses less than the effects of a single drink each hour they go without consuming more alcohol.
Please be safe and if at all in doubt, grab a cab or have a designated driver this weekend or any time people are going out for a few drinks regardless of how okay they feel.
Visit The Law Offices of Daniel R. Perlman online at http://www.danielperlmanlaw.com
And reviews of our services are available on Yelp.com "5 Stars" AVVO.COM "10.0" and google "30 out of 30"
Find the DUI Saver app on I-Tunes or Google play.
Have a wonderful and safe Cinco De Mayo!
Law Offices of Daniel R. Perlman
6464 W. Sunset Blvd. Suite 1030
Los Angeles CA 90028
Phone: (213) 514-8324
Fax: (323) 463-1900
Law Offices of Daniel R. Perlman
6323 Van Nuys Blvd
Van Nuys CA 91401
Phone: (818) 639-4001
Toll Free: (877) 887-4541
Law Offices of Daniel R. Perlman
1400 N Harbor Blvd. Suite 650
Fullerton CA 92835‎
Phone: (714) 882-5700
Fax: (323) 463-1900