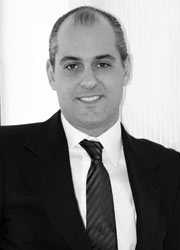 It's very important for motorists to carry UM / UIM coverage in case a terrible event like this one occurs.
Beverly Hills, CA (PRWEB) September 30, 2011
The Los Angeles personal injury law firm of Banafsheh, Danesh & Javid, P.C., recently secured $500,000 in combined settlements for a 30-year-old woman who sustained a debilitating spinal cord injury in a February 2010 motorcycle accident in the city of Marina del Rey.
"Our client had been in excellent physical condition prior to this wreck, but as a result of damage she suffered to her spine, she has had to endure and will continue to need extensive medical treatment," said Raphael D. Javid, the Los Angeles motorcycle accident lawyer representing the plaintiff on the firm's behalf.
"We are pleased that we were able to negotiate fair settlements with both the at-fault party's insurance company and her own insurer, which will help to pay for her future medical bills and provide compensation for her pain and suffering," Javid said.
According to the plaintiff's demand letter to her UM / UIM insurer, the plaintiff was riding as a passenger on the back of a motorcycle late in the afternoon of February 16, 2010, when it stopped at an intersection in the city of Marina del Rey, a small seaside community in Los Angeles County.
After the light turned green, the motorcycle proceeded and was struck by the defendant, who had made a sudden left turn into the intersection and driven directly into the motorcycle's path, the plaintiff alleged.
To avoid a T-bone collision, the motorcycle driver swerved and rolled the bike down and onto the ground, the demand letter stated. The plaintiff flew off the back, over the handlebars and skidded along the street pavement until coming to a stop under the defendant's vehicle.
"California law requires motorists making left turns or U-turns to yield the right-of-way to all vehicles approaching from the opposite direction," said Javid, who has extensive experience with Los Angeles motorcycle accident claims and other vehicle accident cases.
"So, in California, if a person is found to have violated this law, and it causes injury to a person this law was designed to protect, it creates a conclusive presumption of negligence."
Before the accident, the plaintiff had worked as a dancer, model/spokesperson, yoga instructor and freelance photographer and graphic designer.
According to her demand letter, the plaintiff's helmet was dented in the crash, and she lost consciousness at the accident scene. She immediately felt pain, and when her suffering increased the next day, she sought medical care.
Over the ensuing months, she continued to experience severe neck and back pain and underwent repeated medical examinations and treatment, including a cervical fusion surgery that failed to relieve her symptoms.
Javid filed a personal injury lawsuit on behalf of the plaintiff in Los Angeles County Superior Court (Docket No. YC062047). The case settled before trial.
Although the defendant's insurance carrier tendered the full limits of his liability policy, $250,000, the amount was insufficient to fairly compensate the plaintiff for the damages she suffered, according to her demand letter. She secured an additional $250,000 amount through the uninsured / underinsured (UM / UIM) policy with her own insurer.
"It's very important for motorists to carry UM / UIM coverage in case a terrible event like this one occurs," Javid said. "Our law firm, fortunately, has experience in working with insurance companies to ensure our clients recover the amount they are entitled to receive."
About Banafsheh, Danesh & Javid, P.C.
Banafsheh, Danesh & Javid, P.C., is a well-respected Beverly Hills, California personal injury law firm that represents accident and injury victims throughout Los Angeles County and surrounding areas, including Lancaster, Apple Valley, Bakersfield, Victorville, Oxnard, Antelope Valley, Palmdale, Hesperia, Del Monte, Porterville and Adelanto. The firm's California personal injury attorneys handle cases involving car accidents, motorcycle accidents, truck accidents, pedestrian injuries, brain injuries, wrongful death and other personal injury claims. The firm also features a staff that speaks Spanish, Italian, Farsi and Hebrew in addition to English. To learn more about the firm, call (800) 820-1111 or use its convenient online form.
# # #