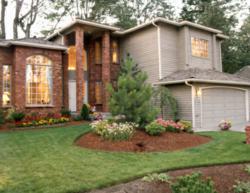 Los Angeles, Ca (PRWEB) January 08, 2013
Environmentally friendly Los Angeles real estate is becoming a booming market. Los Angeles homes for sale featuring eco-friendly features attract buyers quickly.
Top green elements include solar panels, plumbing systems that recycle water, energy saving compact fluorescent lighting inside and outside the home, counter tops and flooring created from recycled material, and the use of spray foam insulation to save energy. Efficient metal roofing is another often requested environmental item. Programmable thermostats, and the installation of Energy Star rated appliances are also key elements of creating a green environment. In the kitchen, installing power saving induction cook tops offers immediate temperature control and a utility usage savings over standard gas and electric of between forty and seventy percent.
A Los Angeles real estate agent is sure to attract more potential buyers to a home if it includes at least some of these eco-aware home items. And while many areas create an environmentally friendly home, there are three tips that can be utilized to environmentally improve a home fairly simply.
First, install a programmable thermostat. These handy temperature controllers allow you to select the temperature you wish for every room in the house. And, since the control is automatic, there's no more waste or concern about forgetting to turn off the heat or the air-conditioning. Typical thermostats cost less than a hundred dollars - not only will they pay for themselves in energy cost savings when in use, they will be an attractive feature for potential home buyers.
Second, create a sustainable, water saving landscaping presentation for the home. Replant water guzzling flowers with native plants that have adapted to natural water flow. Los Angeles is a natural habitat for cacti, Zen styled rock gardens, low water flowering plants like bougainvillea. Plant perennials that live for more than a single season and are weed resistant, are excellent choices, reducing waste and maintenance, and eliminating or reducing the use of toxic pesticides.
Replanting will make the look of the home more modern and ecologically friendly from the first moment a prospective buyer takes a look at the exterior. Another eco-enhancing gardening tool is setting up a grey-water sprinkler system. This type of watering technique utilizes water from a home's sinks, washing machine, or shower to irrigate. This creates a sustainable yard. In addition, environmentally friendly water saving gardens are always eye catching, using the natural habitat to its fullest potential.
Appliance upgrades are the third relatively simple tip for creating an environmentally friendly home. Energy star washer, dryer, and cooking appliances save water, electricity, and gas. Easy to install and immediately viable for homeowners, these appliances benefit not only the home owners pocket books, but serve to consistently reduce environmental impact. An on demand water heater is another appliance to consider, lowering utility bills due to unnecessary water heating costs.
Employing these tips will help create a more environmentally conscious household and increase sales in the Los Angeles real estate market, which is getting greener every day.