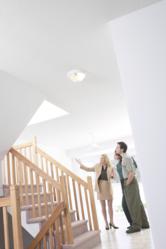 Los Angeles, Ca (PRWEB) September 02, 2012
The relationship between unemployment and Los Angeles real estate is all economics. High unemployment rates are directly and indirectly hindering the recovery of the housing market for two reasons: (1) It decreases demand for real estate and (2) it increases the supply of real estate. Taken together, these two factors push down property values.
Listed below are 4 ways that this plays out in the real world.
1) No Job, No Home
With no steady source of income, it shouldn't be a surprise that the unemployed aren't looking for real estate. This effectively translates to decreased demand. In economics, if the demand for a good decreases while the supply of the good is held constant, the result is that the price of the good decreases.
With fewer and fewer buyers expressing interest in the Los Angeles homes for sale, sellers are forced to lower their asking price to adjust to the market's demand.
2) Unemployment, Crime, and Property Values
Statistical analysis has shown that another consequence of a bad economy and high unemployment is higher crime rates. This is often bad news for property values, because most real estate buyers don't want to live somewhere with a high crime rate. As demand for real estate decreases, property values follow.
3) Foreclosure
From the supply side of the coin, foreclosures are another problem for the market. While nowadays there are generally less foreclosures, it's still an in issue insofar as every home added to the market causes the overall supply of homes to increase. As the inventory of Los Angeles homes for sale increases, it drives the average asking price of the inventory down. Moreover, foreclosed properties tend to be priced lower than typical properties; this competition drives the price down even further.
4) Uncertain Future
Ten years ago, if someone lost their job, they could just buckle down and find another -- but not anymore. Nowadays there is so much insecurity, people are so afraid of losing their jobs that they are putting off buying a home.
What's perhaps worse is that those who are willing to take the plunge are having difficulty getting loans. If the typical homeowners can't get loans, investors are just going to keep gobbling up properties with hard cash, and that will keep property values low.
All in all, the Los Angeles real estate market isn't likely see an overall recovery until the unemployment rate decreases and people become more optimistic about the economy. Although the current circumstances might seem bad, the economy has at least stabilized for the time being.
It's highly unlikely that the situation is going to worse, and there are even a few areas and pockets of Los Angeles that are actually thriving. Many economists are cautiously optimistic about the future; a full recovery seems inevitable, it's just a matter of time.
For those who can afford it, now is the time to buy a home or invest in real estate because prices are so low. Contact Christopher Rosiak at Red Blue Realty today for the perfect Los Angeles real estate agent!
Website: RedBlueRealty.com
Email: Contact(at)redbluerealty(dot)com
Phone Number: 1 - (855) 66-RBREALTY or 1- (855) 667-2732
Get social with Red Blue Realty on Facebook and Twitter!