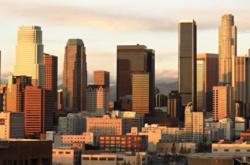 Red Blue Realty has the experience needed to handle every obstacle escrow has for you.
Los Angeles, CA (PRWEB) September 12, 2012
After months of searching and waiting, the finish line is finally within sight -- now, escrow is all that stands in the way. Buying or selling Los Angeles real estate is hard enough as it is, and there is nothing worse than getting to the end just to have everything collapse in escrow. But by avoiding these 5 common problems, it's possible to ensure that escrow closes smoothly.
1) Lost Momentum
The key to successfully closing escrow is to sustain momentum. By its nature, every escrow is unique and requires the utmost attention and care. While there is a lot that can go wrong, most damage can be easily minimized if the problem is caught early on.
That's why it's so important to keep the momentum going by checking in every day with all relevant parties -- the escrow officer, the title officer, the inspector, and so on -- to make sure that everything is moving along smoothly.
2) Failed Financing
Many would-be buyers search through the Los Angeles homes for sale just to find out later that they can't get a mortgage. While this can be disheartening and frustrating when discovered early on in the home-buying process, it's even worse when financing problems surface in escrow, because the buyer could end up losing their deposit. To avoid this situation, buyers should strive to get pre-approved for a loan before searching for homes.
3) Neglected Paperwork
With so many different forms to read and sign, it's easy to forget or neglect paperwork when in escrow. The problem is that just one forgotten form could hold up the entire process or, even worse, cause the deal to fall through. That's why it's so important to stay organized and keep on top of the paperwork.
After going through the trouble of sifting through and bidding on so many different Los Angeles homes for sale, there is no reason to throw it all away over some homeowners association form.
4) Refusal to Compromise
Whether it's the seller refusing to get a permit or the buyer pushing for too many repairs, one of the most common problems found in escrow is a refusal by either the seller or the buyer (or both) to find common ground. It's simply not worth it to quibble over a $100 permit or inspection when a $300,000 house is on the line.
5) Chose the Wrong Agent
One's choice of real estate agent can be the difference between a successfully sold property and an absolute nightmare. Los Angeles real estate agents are responsible for ensuring that the real estate transaction is as stress-free, smooth and efficient as possible. A bad agent will forget paperwork, write terrible contingencies, fail to mediate conflict, and ultimately cause the deal to fall through. Therefore, it's crucial that both buyers and sellers have the right representation before going into escrow.
By making it to escrow, you're just feet away from the finish line. Do not let mediocre representation hold you back from your aspirations, dreams and goals. Whether you need help with escrow, investment decisions, or buying or selling a home, contact Red Blue Realty today for the perfect Los Angeles real estate agent!
Website: http://www.redbluerealty.com
Email: Contact (at) redbluerealty (dot) com
Phone Number: 1 - (855) 66-RBREALTY or 1- (855) 667-2732
Get social with Red Blue Realty on Facebook and Twitter!