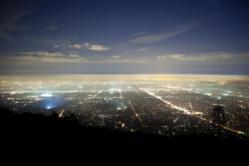 Los Angeles, Ca (PRWEB) September 09, 2012
It's not uncommon to find Los Angeles real estate that has been remodeled without the right permits. After all, times are tough, and some sellers are cutting corners where ever they can. While most unpermitted renovations tend to be small and safe -- new bathroom tiles, kitchen cabinets, paint, etc. -- bigger projects and additions without the right paperwork might be troublesome, especially for prospective buyers.
When searching for homes, buyers should be on the lookout for unpermitted structural, electrical and plumbing renovations, because these sorts of changes can cause huge problems down the road. Here are 4 hidden risks of buying a home that had major work done without permits.
1) Financing Hurdles
When choosing one of the many Los Angeles homes for sale, buyers should be aware that unpermitted work on a property can result in financing hurdles. One of the more common issues is when an appraiser reduces the price of a home because of work that was done without the appropriate paperwork. It can be very frustrating to get through the entire home-buying process just to find out that the lender won't finance or partially finance the home due an unpermitted addition.
2) Safety Hazards
Another risk of unpermitted work is that it might not be up-to-code. While unevenly-installed bathroom tiles or shoddy cabinets are annoying, at least they are relatively harmless. On the other hand, Los Angeles homes for sale with bad, unpermitted structural, electrical or plumbing work can be dangerous, and should generally be avoided.
3) Insurance Hassles
While it's uncommon for unpermitted work to interfere with a home insurance claim, it is possible. If, for instance, an unpermitted plumbing job causes foundational damage and the insurance firm finds out, they might refuse to pay for the costs.
An even worse situation would be to have an unpermitted addition catch fire due to faulty wiring. After discovering through its own investigation that the addition was not correctly permitted, the insurance company will likely deny the claim.
4) Renter Risks
Those who are buying Los Angeles real estate with the intention of renting it out should be wary of properties with unpermitted renovations. If a landlord rents out an unpermitted unit, say a backhouse without a certificate of occupancy, the renter can attempt to get their money back especially if the property was unsafe to live in. This is an unnecessary risk on investment that should be avoided.
Ultimately though, buying or owning a home that has unpermitted renovations isn't the end of the world. Buyers shouldn't let small to medium-sized renovations stop them from buying what would otherwise be their dream home. Just make sure to get an inspection to confirm that everything is safe. For most people, the worst case scenario would be renovating the property to meet regulatory standards, paying for the overdue-permits as well as a fine.
For those who wish assess their options, contact Christopher Rosiak at Red Blue Realty today for the perfect Los Angeles real estate agent!
Website: RedBlueRealty.com
Email: Contact(at)redbluerealty(dot)com
Phone Number: 1 - (855) 66-RBREALTY or 1- (855) 667-2732
Get social with Red Blue Realty on Facebook and Twitter!