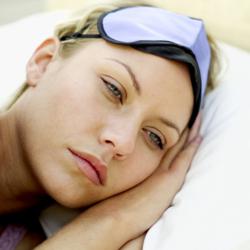 People who suffer from poor quality sleep become irritable, lethargic and can even be putting themselves at risk for serious health complications related to the brain and heart.
Los Angeles, California (PRWEB) May 30, 2012
Recent studies have shown that a lack of sleep can lead to a variety of health complications. Obesity, diabetes, depression and slowed brain activity are only some of the risks associated with poor quality sleep patterns. "Over 70 million Americans suffer from sleep problems," said Dr. Dan Naim, a sleep study doctor in Los Angeles. "If you receive less than six to eight hours of sleep per night, you are considered medically 'sleep deprived,'" he added.
People who suffer from poor quality sleep become irritable, lethargic and can even be putting themselves at risk for serious health complications related to the brain and heart. Dr. Naim offered 5 ways to get a better night's sleep.
1) Create a Sleep Schedule – The human body is ideal for being conditioned and working within a routine. If someone wants to get really good at throwing free throws on the basketball court, or playing Beethoven's Symphony No. 9, then one must practice every day until it can become as natural as breathing. The same process can work for sleeping. By selecting a specific time to go to sleep and to wake up, the human body will not only acclimate to getting a certain amount of sleep each night, but will also get used to falling asleep and waking up at specific times.
2) Exercise – Studies have shown that by exerting the body during the day, those struggling with sleep issues can get longer, deeper and better quality sleep at night. Exercise has also been shown to alleviate stress and can improve one's mood. Considering that depression and stress can interrupt sleep, creating an exercise regiment is an ideal method to getting a good night's sleep. It is important to note that exercising is not recommended within the three hours just before going to bed as exercise can raise the body's temperature and stimulate the heart, brain and muscles, actually making it harder for one to fall asleep.
3) Separate Sleep from the Rest of the Day – The goal of going to bed should be less about sleep and more about relaxation. If a sleep-deprived person focuses too much on sleep, it could actually counteract their intentions and create even more stress. Beds should be associated with relaxation and sleep, creating a stress-free environment to be used at the end of a hard day. An hour before bedtime, turn off all distractions, whether that be bright lights or the computer. It is crucial to make a clear distinction between daily activities and sleep.
4) Diet – Eating before bedtime and its negative effect on metabolism has been proven to be nothing more than a myth. The important thing to remember is that eating close to bedtime can lead to over-eating before bedtime which may cause sleep-interrupting ailments, such as heartburn, acid reflux and over time, obesity related sleep apnea. Diets that include foods rich in melatonin, a hormone that is naturally found in the body, have been shown to help aid sleep and regulate sleeping patterns. Natural foods such as oats, rice, walnuts and cherries can be used as supplements for older individuals that don't naturally produce melatonin as much as they did when they were younger.
5) Be Self-Aware – It is crucial to recognize when the body is not working efficiently and how to practice proper sleep hygiene. There should be a clear distinction between a bad night's sleep and disorders such as insomnia or sleep apnea. One should keep track of sleeping patterns and any sleeping issues. If someone is struggling with sleep and daytime exhaustion, it is crucial for their health and wellness to talk to a sleep specialist.
If you are struggling with sleep and have symptoms of sleep apnea, restless leg syndrome or insomnia, contact the Los Angeles Sleep Study Institute at 818-343-1569 or visit sleepstudyla.com for more details.