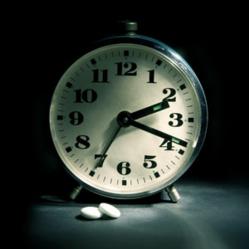 The benefits of sleeping pills may not be worth the associated risks, and regular use of sleeping pills may be even more dangerous than smoking cigarettes
Los Angeles, CA (PRWEB) July 12, 2012
Early death is one of the risks associated with sleeping pills, according to a new study. While up to 10 percent of adults in the U.S. take some form of sleep aid medication, Dr. Dan Naim of Los Angeles Sleep Study Institute recommends sleeping pills only after non-drug routes are exhausted and for short-term use only.
The study, published in BMJ Open, followed more than 10,500 sleeping pill users for approximately 2.5 years from 2002 to 2007. It examined the health risks worsened by sleeping pills, including sleep apnea. Both over the counter and prescribed sleeping aids were taken into account, including benzodiazepines such as Xanax; non-benzodiazepines, such as Ambien; barbiturates; and non-prescribed pills sedative antihistamines such as Benadryl.
"The use of sleeping pills have everyday risks such as daytime drowsiness and unsafe driving," Dr. Naim said. "Sleeping pills are risky and could lead to death by contributing to the rate of cancer, heart disease and other ailments."
Although this study only shows a correlation between sleeping pills and death and not a direct cause and effect connection, it cannot be denied that sleeping pills carry inherent risks, said Dr. Naim. The study showed that people taking 18 or fewer pills per year were at 3.5 times higher a risk for death than those who did not use sleeping pills. Those who took 132 sleeping pills or more per year were at 5 times the risk for death, and 35 percent higher risk for cancer.
Non-drug options to combat insomnia include alleviating stress, such as daytime exercise or a hot bath before bedtime. Proper sleep hygiene can also improve sleeping habits, such as waking up at the same time every day, including weekends.
"The benefits of sleeping pills may not be worth the associated risks, and regular use of sleeping pills may be even more dangerous than smoking cigarettes," said Dr. Naim.
For more information about treating sleep disorders without sleeping pills visit http://sleepstudyla.com.