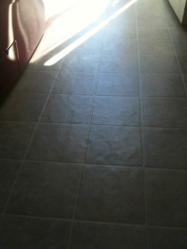 Los Angeles, CA (PRWEB) May 17, 2012
An improperly installed floor lacks cushioning and sound absorption, making for a loud and uncomfortable walk throughout the house. There is more to installing a floor than just choosing the laminate or hardwood flooring. What goes under the floor is equally important.
Having the appropriate underlayment and subflooring is essential. "It's important to understand the difference between underlayments and subfloors. Proper selection and installation of underlayments and subfloors is crucial to the proper wear and stability of any flooring material being installed," said Tina Shiachi, owner of CMS Builders and Restoration.
"The underlayment is placed on top of the subfloor to create the foundation for the actual flooring product to be placed upon," said Tina. Underlayments are meant to absorb the roughness, or the imperfections of subfloors, so that the flooring can be installed on top of a smooth, hard surface that will give the flooring material extra support.
"A subfloor is used for structural or foundational support," explains Tina. Subfloors will help prevent squeaks and cracks in the flooring. Subfloors also absorb moisture, so it is important to choose the appropriate subfloor material for your floor. Not all flooring materials require the same type of underlayments. "It is good to hire a professional so they can choose right underlayment material needed for the specific flooring being installed," said Tina.
The following picture shows an example of what can happen if vinyl sheet flooring is installed without the proper underlayment. In this example instead of using ¼" smooth plywood, cement floating was placed over the existing subfloor. The final result is a bubbling once settling occurs.
To learn more about this CMS Builders and Restoration, please call (800) 601-2696 or visit their website at http://www.cmsprobuilders.com.
About CMS Builders and Restoration
CMS Builders and Restoration is a full service general contractor that specializes in kitchen remodeling, bathroom remodeling, room additions, general remodeling, custom cabinetry, electrical, plumbing, wrought iron, patio enclosure, and much more. Established in 2010, President Tina Shiachi has been working in the construction industry for over 12 years. CMS Builders and Restoration serve Los Angeles, Ventura, and Orange Counties.