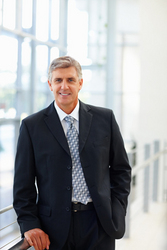 Los Angeles, CA (Vocus) May 26, 2010
California, and Los Angeles in particular, has long been thought of as the epicenter of technological advancement in America, and LegalTube.com now reports that it is also true for the way in which Californians wish to find a lawyer, especially for Los Angeles attorneys. LegalTube.com is an online attorney directory that specializes in presenting videos of lawyers by practice areas and location throughout all of the United States. Visitors to the attorney directory site searching for California attorneys, particularly Los Angles personal injury attorneys, exceed searches for attorneys in other states by a number of parameters, specifically visitors to the attorney web site that are seeking legal representation for accident cases, immigration attorneys, personal injury lawyers, real estate attorneys, wills and estate law and workers' compensation legal services. Google searches for attorney videos in other states typically yield services offering attorney video production, rather than actual attorney videos, but in California residents have demanded actual attorney video content and have been rewarded with a surplus of legal videos. LegalTube.com brings videos of Los Angeles and other California attorneys, as well as attorneys from other states , together in an easily searchable format that allows visitors wishing to find a lawyer to not only find lawyers meeting their criteria, but to then cross examine those attorneys through LegalTube.com's online attorney video format.
This extends well beyond personal injury attorneys and into all aspects of the law, particularly for California attorneys. Laura Beth Gill, Marketing Director for LegalTube.com, stated "Attorney videos allow someone in the process of finding a lawyer to almost interview the attorney before filling out a form on a web site or calling to speak to an attorney or schedule an appointment. For some areas of the law, such as immigration attorneys, a video of the attorney not only demonstrates the true proficiency of a bilingual attorney, but also conveys cultural awareness and sensitivity. Clients want an attorney with an understanding of their specific situation, and a video of the attorney is the best way to do that besides a face to face meeting."
About LegalTube.com
LegalTube.com offers information and resources on all areas of the law, including a video directory of attorneys by city, state and areas of practice. With articles and an extensive video legal library explaining all areas of legal practice and breaking news on dangerous drug lawsuits, LegalTube.com can help visitors navigate complex legal issues and find a lawyer right for their situation. Choosing a lawyer is a complicated and individual for both the situation and people involved. Different legal matters call for attorneys with expertise and experience in that practice area, but there is also a matter of personalities. Most people want to find a lawyer that they feel will understand their situation, which may be unique, and work closely with them. Ease of communication today makes it possible to interview attorneys in an entire state rather than just one city. LegalTube.com attorney videos allow users to cross-examine the attorneys before deciding which one to contact.
###