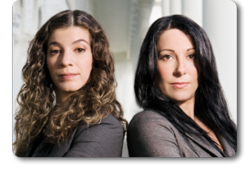 The not-guilty verdict was a very emotional and rewarding win for all involved.
Los Angeles, CA (PRWEB) June 28, 2013
Having been falsely accused of six counts of child molestation by his stepdaughter, Michael Fenton hired White Goldstein, an all female Los Angeles criminal defense law firm that focuses in sex crimes defense, to defend his case. The case was argued in front of a Lancaster judge and jury at the Antelope Valley Courthouse (People v. Michael Fenton MA056050. Antelope Valley Court, 42011 4th Street West, Lancaster, CA 93534). After over one year of zealously defending the case, White Goldstein is pleased to announce a not-guilty verdict – a complete acquittal for their client, on what proved to be an extremely challenging case.
Although the false accusations involved in this case allegedly occurred 24 years ago, the unique case was still allowed to be prosecuted based on a very technical and narrow extension to the statute of limitations. The case involved two alleged victims, one charged and one uncharged. If convicted, Mr. Fenton faced 48 years in prison and mandatory sex offense registration for life.
Knowing that the stakes couldn't be higher, the White Goldstein defense team called two experts to the stand, in addition to six other witnesses, including Mr. Fenton, in an effort to flesh out their theory of the case.
The first expert, Dr. Phillip Esplin, was a forensic psychologist who testified, in detail, about the workings of memory; the existence and creation of false memories and the different types of false memories that can arise – be they intentional or not.
The second expert, Dr. Hy Malinek, had conducted a psycho-sexual evaluation of Mr. Fenton and testified that Mr. Fenton had a normal psychological profile and did not have any issues with impulse control, which would all be expected of someone who had, in fact, committed such brazen acts of child molestation, as alleged by his stepdaughter.
In the end, the law and facts of this case were exceptionally complicated and because the Antelope Valley Courthouse is known for being particularly conservative and tough for a defendant facing criminal charges, especially child molestation charges, the not-guilty verdict was a very emotional and rewarding win for all involved.
"We are both ecstatic at our trial victory," says Karen L. Goldstein, one of the trial partners at White Goldstein. "We know that justice prevailed. The jury followed the law and came to the only reasonable decision after hearing all the evidence because our client was innocent and rightfully acquitted of all the charges."
###
About White Goldstein Law - http://www.whitegoldlaw.com
White Goldstein is a state and federal criminal defense law firm located in Los Angeles, California. The firm's trial partners, Debra S. White and Karen L. Goldstein, are skilled criminal attorneys with unique backgrounds, experience, and expertise, that provide a winning combination for successful results for their clients. White Goldstein's law practice is focused on defending those accused of committing crimes against a loved one which include: crimes of domestic violence, child molestation, child pornography offenses, attempted murder, murder and rape.