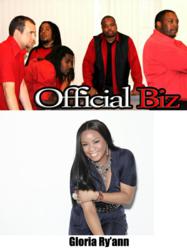 My love for giving people quality events keeps me in the business
Marina Del Rey, CA. (PRWEB) August 31, 2012
Former LAPD Officer, now CEO/Founder of Versatile Productions Inc., Joe Jones, who hosts the hottest nightlife event/ Club in Los Angeles for the 30+ Professional, "1st Saturdays" @ The Warehouse in Marina del Rey, Has a Hot event coming up for Labor Day Weekend. Saturday, September 1, 2012. RSVP for $10 before 10pm and $15 After at lasocialclub(at)yahoo(dot)com.
One can only gasp a sigh of relief when asked about his experience as an LAPD Officer. "Let's say my experience was some days like hell. My house was viciously attacked by unknown assailants; I had several close friends murdered in separate incidents." The Riots, the OJ case, not to mention co-workers he knew who were involved with the situation, known as the 'Rampart Scandal'.
"They were all circumstances that hit home. As a kid growing up you believe in the system, i.e. the police department, the courts, etc. Let's just say from my experience that I found there is good and bad in everything!
"Being honest, my true passion was baseball. In 1985 I was drafted by the St. Louis Cardinals professional baseball team but opted to finish my education at Cal State Dominguez Hills where I played in the College World Series." When Jones' dream was sidetracked due to injury he had to have something to fall back on. So he was led to police work by his good friend Ralph Durham. "It's funny; the entire time I knew I would be involved in promotions or own a night club because my dad owned a banquet room called 'The Joneses' Patio' back in the early 70′s. I thought then, that music, fun and good people is the way to make a living, and I think entertaining people runs in the family as my son, Casey Jones, aka Casey Veggies (caseyveggies.com) has become an influential rapper as he is signed to Roc Nation."
Regardless of Jones family ties to entertainment, the road to promotions was a bumpy one. "Actually when I was dealing with financial problems and litigation from police work, promotions kept me alive and sane through the tough times. Although it was approximately 18 years ago when I was going through it, I still remember the passion I had for hosting events. There have been many times that I have wanted to stop, but my love for giving people quality events keeps me in the business."
Versatile Productions staff members are Angela Perez, Gary "Gee" Nettles, Monique McZeal, Byron Knight & Shantiya Robinson. James White & Nettles head up the Security.
Talent for 1st Saturdays is the group "Official Biz" & Gloria Ry'ann (Talented vocalist from New York) & DJ Fred Loc of 102.3 KJLH.We encourage all to call for a free Birthday Celebration at either event.
Dressed in black is the theme for the event. No sports attire or tennis shoes. 1st Saturdays is on September 1st, 2012 between 8:30pm – 2:00am.
You can RSVP at lasocialclub(at)yahoo(dot)com or go to mrjoejones.com or http://www.thelooponline.com/email/tlasc0901.html
Venue Location:
1st Saturdays
The Warehouse
4499 Admiralty Way
(in Marina del Rey)
Marina del Rey, CA 90292
View Video: http://animoto.com/play/MZ1RgHMiIglXFrfzVxy1dQ
RSVP for $10 before 10pm and $15 After at lasocialclub(at)yahoo(dot)com
Call 310-251-7305 for your free party, Table reservations, employment or info.
If you're interested in an event "BUS TO BB JAZZ FESTIVAL" with Zuri Wine Tasting and Joe Jones of Versatile Productions on Sept 8th, follow this LINK