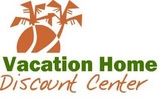 The company Rent My Vacation Home dot com has 21 offices and they are attempting to open 83 this year
Los Angeles, California (PRWEB) September 17, 2011
Vacation Home Discount Center dot com subsidiary of Rent My Vacation Home dot com opened in Los Angeles California. The new store had a giveaway with Mr. Sunny the mascot of the store giving away T shirts and a band played softly in the background. The ribbon was cut and about 1,000 People watched who were there mainly for giveaways.
The company Rent My Vacation Home dot com has 21 offices and they are attempting to open 83 this year. That does make this the largest franchiser of vacation homes in the USA.
The Los Angeles reservation center is able to guarantee the homeowners vacation home against fraud and cancellations, vacationers are given a scam guarantee as well. This technology is new to the industry as it combines insurance coverage and an optional credit card reservation system all into one.
The Homeowner for 99.00 can list for rent and for sale on 83 web sites with just the click of one mouse. There are 70,000 homes listed at this time and that is growing fast. The offices give the franchise a local presence to help owner's rent there homes by evaluating them in person and helping with pricing and items that will help them rent. They can also take advantage from their own computer to list as the system is automated to help in all areas.
If the home owner does not get a rental the membership fee of 99.00 is returned to them and if a vacationer uses the built in reservation system and the home is a scam they are e refunded the money for the trip.
The homes on the web at site at Vacation Home Discount Center dot com are listed with big pictures at the top of every page and can be searched by almost every category you can think of for that perfect stay.
California dreaming begins with Los Angeles. The sun, the beach, and the winking tinsel of Hollywood remain a permanent lure. Who can resist peeling down Sunset Strip in a convertible? Still, L.A. is a tricky city -- it takes know-how to navigate the sprawling neighborhoods and get into the top clubs. It also provides a variety of Los Angeles vacation rental homes in Los Angeles.
The city of Los Angeles is the heart of the second largest metropolitan area in the U.S. While it's most famous for Hollywood, that is just one aspect of this sprawling and highly diverse city. Visitors have the option of staying in Los Angeles vacation rentals, Los Angeles short term rentals or vacation homes in Los Angeles.
Los Angeles luxury vacation rentals, bars, shops and restaurants are making it a place to be again. Browse our featured Los Angeles vacation rentals and vacation homes in Los Angeles.
###