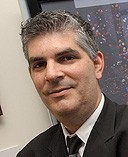 Los Angeles, CA (PRWEB) August 17, 2011
Los Angeles car accident attorney Scott J. Corwin, principal attorney of Scott J. Corwin, A Professional Law Corporation recently obtained out-of-court settlements totaling $450,000 from insurance companies on behalf of two Southern Californian drivers injured in automobile accidents.
Scott J. Corwin represented a 57-year-old Southern California marketing director in his auto accident claim. The plaintiff's vehicle was rear-ended by the defendant's vehicle while they were both traveling southbound on the I-405 freeway in the city of Torrance, California. The plaintiff suffered neck injuries in addition to vehicle damage. Prior to being represented by an attorney, the insurance company for the defendant offered the plaintiff $200 to settle his neck injury claim. After hiring attorney Corwin, the plaintiff received $100,000 in the settlement of his case; more than 500 times what the insurance company offered him before he hired Mr. Corwin.
In another auto accident case, Los Angeles car accident lawyer Scott J. Corwin successfully settled the claims of a severely injured 78-year-old retired man in Los Angeles. The gentleman was injured in two successive accidents that occurred within six weeks of each other. The first accident occurred when the plaintiff was stopped for traffic on Sepulveda Boulevard when another driver exited his driveway and rear-ended the plaintiff's vehicle. Six weeks later, the plaintiff was again rear-ended in very slow traffic on Pico Boulevard. Both accidents resulted in only minor property damage, with combined total damage to the plaintiff's vehicle of about $2,000.
The defendants and insurance companies in both of the accidents disputed the nature and extent of the injuries claimed by the plaintiff. More importantly, both insurance companies blamed each other for the plaintiff's claimed lower back injuries that resulted in a six-level low back surgery. They claimed that the plaintiff's low back condition and need for surgery was a result of his long standing degenerative arthritis, and the fact he slipped and fell in his bathtub only one month before the first of the two minor car accidents. Mr. Corwin achieved a combined settlement of $350,000 for the plaintiff -- an outstanding recovery, considering the minor nature of the two successive auto accidents, and the fact the plaintiff had fallen only a month before.
About Scott J. Corwin, A Professional Law Corporation
Scott J. Corwin is the founder of the Los Angeles, California, personal injury law firm Scott J. Corwin, A Professional Law Corporation. Since its founding in 1992, the firm has successfully represented more than two thousand injured victims, with recoveries totaling over $60,000,000. Scott J. Corwin received his Bachelor of Arts degree UCLA in 1985. He received his Juris Doctorate from the USC Gould School of Law in 1990. Scott J. Corwin serves on the Boards of three trial lawyer and consumer attorney organizations; Consumer Attorneys of California (CAOC) since 2006, Consumer Attorneys Association of Los Angeles (CAALA) since 2005, and Western Trial Lawyers (WTLA) since 2010. Mr. Corwin is also a lifetime member of The National Trial Lawyers Association (NTLA), composed of the top 100 trial lawyers from each state. He is one of less than 700 attorneys nationwide who are members of the Multi-Million Dollar Advocates Forum. Mr. Corwin has been honored by being selected as a Southern California SuperLawyer for 2007, 2008, 2009, 2010 and 2011 by Los Angeles Magazine. Mr. Corwin is also a published author and speaker in the consumer legal field. To see Mr. Corwin's complete professional resume/bio please click here.
Attorney Corwin's firm represents injured victims in Los Angeles, San Bernardino, Riverside, Orange, San Diego, Ventura and Santa Barbara Counties, and throughout the State of California. Attorneys at the law firm of Scott J. Corwin, A Professional Law Corporation offer legal counsel primarily in the following areas:

Auto Accidents
Motorcycle Accidents
Truck Accidents
Traumatic Brain Injury
Wrongful Death
Spinal Cord Injuries
Scott J. Corwin, A Professional Law Corporation was founded in 1992 by Scott J. Corwin, who has nearly 20 years experience in representing auto, motorcycle, and truck accident victims. For more information about the firm, please go to http://www.sjclaw.com/contact.html or call 310-207-4030.
***
Scott J. Corwin, A Professional Law Corporation
12400 Wilshire Boulevard, Suite 1180
Los Angeles, CA 90025
Phone: 310-207-4030
# # #