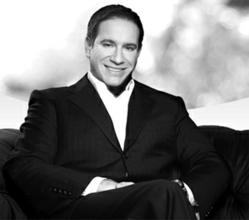 Los Angeles, CA (PRWEB) May 25, 2011
Popular dentist in Los Angeles, Dr. Kevin Sands, DDS, has a strong passion for the oral health of his patients. Some people experience lost teeth or gum diseases, but many people experience crooked and misaligned teeth. Dr. Sands has invested in Invisalign aligners to help his patients receive a straighter and more confident smile under his direct care. Invisalign aligners are now offered by Dr. Sands to patients who want to have their teeth straightened, without the hassle of wires.
Problems with teeth can begin at birth from heredity or improper growth of teeth along the gum line. When these conditions are not treated early, dental problems are carried through teenage years into adulthood. The Invisalign system is allowing more teens and adults to achieve a more attractive and straighter smile. Los Angeles dentist, Dr. Sands, administers the treatment and designs a straightening program that is unique for each patient.
Excellent oral health care routines are a necessary part to a great smile. After a smile straightening procedure, a patient may choose to whiten his or her smile to produce a total makeover effect. Los Angeles cosmetic dentist, Dr. Sands, provides multiple ways to whiten teeth to produce sparkling white smiles. Popular celebrities have made this treatment famous and more people are taking a second look at the color of their own smile.
Cosmetic dentistry has evolved to provide multiple options for a person to receive a new smile. A patient experiencing missing teeth, gum disease, or gaps and spacing can rely on cosmetic dentist in Los Angeles, Dr. Sands, for a complete smile restoration.
About Dr. Sands
Dr. Sands started showcasing his cosmetic dentistry skills in his own practice in 2000. In a short amount of time, Dr. Sands quickly became the celebrity secret for achieving a perfect smile. Dr. Sands continues to create smiles for famous entertainers, models and musicians. Patients do not have to be a celebrity to experience the smile restorations performed by Dr. Sands.
To learn more information about the treatments Dr. Sands offers to his patients, visit http://www.bestlosangelesdentist.com. You may call (310) 273 0111 to make an appointment at their office at 414 N. Camden Drive, Suite 940, Beverly Hills, CA 90210.
PR by http://www.seocompanyca.com
# # #