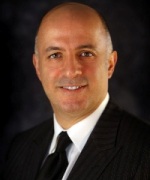 Los Angeles, CA (PRWEB) November 01, 2011
Crowns are used to conceal damaged, injured, or weakened teeth, and are an especially effective way of dealing with these dental problems. Dr. Afar, Los Angeles dentist, is now offering a special price on dental crowns. Normally, crowns cost around $950 each; however, with Dr. Afar's special, three or more crowns can be purchased for only $425 each. This new special will allow even more patients to utilize the benefits of crowns to solve dental dilemmas such as cracked, broken, or damaged teeth.
Dental crowns are made of durable materials, such as porcelain and metal, and conceal a variety of tooth problems. Damage from staining, cracking, breakage, and extreme decay may all require crown treatment.
Porcelain crowns have long been the choice of most dentists, because of their durable nature and the fact that they can be matched to existing tooth color. Most porcelain crowns have a very attractive appearance in the mouth, and blend well with the other teeth.
Dr. Afar, dental implant dentist in Los Angeles, also uses dental crowns in conjunction with dental implants for replacing missing teeth. This involves attaching the crown to the implant to make it permanent and durable. Implants serve well in cases where the original tooth root cannot be saved.
Los Angeles cosmetic dentists in Dr. Afar's practice also use dental crowns for teeth that have been weakened due to decay, or have large fillings. In such cases, dental crowns can save the tooth from extraction and also give them a natural look.
The field of restorative dentistry has made great strides in the past few years. Today, dentists are able to easily solve many dental problems which were considered serious in the past. Talk to a cosmetic dentist in Los Angeles at Dr. Afar's practice about the special available for crowns.
Dr. Bijan Afar, Dentist Los Angeles
Dr. Afar has a great deal of experience in the field of dental implants and restorative dentistry. Dr. Afar received his Doctor of Dental Surgery and Master of Science in Oral Biology from UCLA School of Dentistry. He also received the Dentist-Scientist fellowship from the National Institute of Health to pursue his research in periodontics and implant dentistry.
Visit http://www.wilshiredentalcare.com for more information about the treatments and offers at Wilshire Dental Care. You may also call (310) 775-2979 or visit the office at 6200 Wilshire Blvd. Suite 1508 in Los Angeles, CA 90048.
PR by AvitalWeb, SEO Company in Los Angeles
###