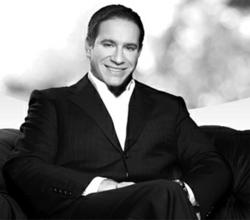 Los Angeles, CA (PRWEB) January 03, 2012
Los Angeles cosmetic dentist, Dr. Kevin Sands, has all of the necessary experience and expertise to enhance anyone's smile for the New Year. Whether the resolution is to straighten crooked teeth, improve the shape and look of damaged teeth, or to brighten dull, yellowed, stained teeth, the New Year is the perfect time to get a smile makeover. This dentist in Los Angeles has the most up-to-date solutions for virtually any type of dental issue.
Most people find that, over time, their teeth lose their original luster. This is a common problem for many people that may be a result of factors like age, a genetic predisposition to off-white teeth, a genetic proclivity to thin or translucent teeth, smoking, consuming certain foods and beverages, taking medications, tooth grinding or tooth trauma. Modern teeth whitening procedures make it possible for everyone to have beautiful, white teeth. The quickest and easiest approach is zoom whitening. Using a combination of peroxide gel and a special light, the teeth are whitened in less than one hour. The average patient will leave the office with teeth that are eight shades lighter.
More serious dental issues, like teeth that are misshapen, damaged or missing, can also be fixed. People with missing teeth may be given dental implants. These are artificial teeth that are secured into the mouth to replace the missing teeth. To alter the appearance and shape of misaligned teeth, there are porcelain veneers. Basically, they are thin shells that are customized to cover the existing teeth, thus improving the appearance. Lumineers are the most advanced method to correct misaligned, chipped or even discolored teeth.
About Dr. Sands, Cosmetic Dentist Los Angeles
Dr. Kevin Sands is a prominent cosmetic dentist in Los Angeles who treats everyone from models and musicians, to actors and royalty. However, his services are not exclusively for the rich and famous. Ordinary men and women are also welcome at his practice. In addition to treating patients in his office, this Los Angeles dentist has also appeared on numerous television shows. Furthermore, he lends his dental expertise to different philanthropic organizations.
Contact Dr. Sands, Dentist Los Angeles
To learn more about how Dr. Sands can give you the smile you have always wished for, call (310) 273-0111, visit http://www.bestlosangelesdentist.com or just go to his office, located at 414 N. Camden Dr. Suite 940, Beverly Hills, CA 90210.
PR by http://www.seocompanyca.com
###