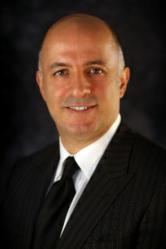 Los Angeles, CA (PRWEB) October 08, 2012
Some individuals may feel as if they are stuck with the smile that they were born with, but modern cosmetic dentistry options allow dental specialists to recreate a smile no matter what forms of damage have taken place. Unfortunately, that first step is always difficult as patients may be unsure of where to turn for quick and pain-free services. To get these patients the treatments that they need, Los Angeles dentist, Dr. Bijan Afar, is now offering free consultations on advanced Lumineers.
Traditional porcelain veneers have been a mainstay in the field of restorative dentistry for many years. These custom-made appliances are personalized for each patient and applied directly to the front of the teeth with a powerful bonding solution. This procedure is extremely effective, but it did come with a few drawbacks that many patients wished to avoid. The dentist often had to alter the outside of the teeth as well as the gums requiring shots and local anesthetics. It was also potentially irreversible. With the use of Lumineers, patients can revitalize their smile without shots or the need to alter their teeth or gums in any manner.
Wilshire Dental Care has helped countless patients recreate their smile as well as their oral health with some of the most popular treatments that are available today. Los Angeles cosmetic dentist, Dr. Poneh Ghasri, works carefully with each patient, helping them restore the appearance of their teeth with options such as Invisalign aligners, Zoom whitening, crowns, and more.
A straight, vibrant, and healthy smile is something that every patient wishes to enjoy throughout their lifetime, but this can be a difficult task without professional dental services. That is why more patients are now calling Wilshire Dental Care, multi-specialty dental office for a free.
About Bijan Afar DDS, Periodontist Los Angeles
After graduating from the UCLA School of Dentistry, Dr. Bijan Afar furthered his studies with a number of post-graduate fields. He and the rest of the team at Wilshire Dental Care provide a full range of dental services including teeth whitening, dental implants, soft tissue grafting, fillings, and crowns.
Visit http://www.wilshiredentalcare.com or call (310) 775-2979 to learn more. This office is located at 6200 Wilshire Blvd, suite 1508 in Los Angeles, CA 90048.