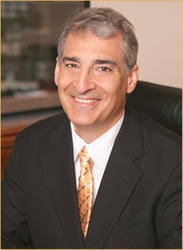 I have done my job when I help a person gain back even a little of her self-esteem and confidence after successfully losing weight.
Los Angeles, CA (PRWEB) August 29, 2008
Bariatric surgery improves the health of morbidly obese people helping them lose the weight. Patients may be left with over 100 pounds lost but also with sagging skin. After gastric bypass and diet, patients finally have a healthy weight for one person but are left with enough redundant skin for two. Board certified Los Angeles cosmetic surgeon, Dr. Joel Aronowitz, announces plastic surgery options available to help patients achieve the body they want after bariatric surgery and weight loss.
Bariatric surgery has become a life-changing weight loss alternative for dangerously obese people. Sometimes it is the only option available to take off the weight. According to a story in the "Los Angeles Times" by Susan Brink, nearly 14,000 people in California alone have some type of weight loss procedure yearly.
The health benefits are undeniable. According to Brink, studies have shown that weight loss due to bariatric surgery can actually reverse diabetes, which is a common affliction of the obese. Other health issues that are greatly alleviated or prevented are joint pain and arthritis, heart disease and respiratory problems.
For a morbidly obese person, the health risks typically outweigh any risks from surgery. However, once the weight has come off, there is a new issue to address. Los Angeles cosmetic surgeon, Dr. Joel Aronowitz, sees this every day in his practice at Cedars Sinai Medical Towers. He says, "My patients have taken control of their health and lost the weight, but they still lack the self-confidence that should come with extreme weight loss."
The problem is excess sagging skin that was stretched and filled with fat. Once the fat is gone, the skin droops; its elasticity ability to bounce back is gone. Dr. Aronowitz offers to his patients a variety of plastic surgery procedures that eliminate this loose skin.
For example, the excess skin of the abdominal area may droop over the pants and keep her from wearing form-fitting clothes or him from taking his shirt off in public. It can make a person very self-conscious. Dr. Aronowitz will evaluate the patient and probably suggest a belt lipectomy ("body lift") and/or tummy tuck. Los Angeles men and women have this procedure to pull the skin taut, remove the excess and smooth out the abdominal area.
Each post-bariatric patient is different, and Dr. Aronowitz insists on a thorough consultation to determine treatment. He comments, "Some patients may need just a tummy tuck, while others may need more than one procedure. It is a case by case situation." The amount of weight lost and the condition of the skin helps determine the areas in need of attention.
Dr. Aronowitz may recommend a number of procedures such as the armplasty, which tightens and shapes the arms, or a thigh lift, which tightens and lifts the thigh area. Some patients may need all over treatment, in which case he may recommend a complete body lift. This procedure addresses abdominal region, the thighs and buttocks.
It may also be necessary to complement the procedures with liposuction to get the best possible look. Sometimes stubborn fat pockets don't go away even after bariatric surgery.
Dr. Aronowitz said, "I have done my job when I help a person gain back even a little of her self-esteem and confidence after successfully losing weight."
For more information about post bariatric weight loss plastic surgery with arm lift, thigh lift, body lift, tummy tuck, Los Angeles, or other procedures, visit http://www.aronowitzmd.com.
About Dr. Joel Aronowitz:
Dr. Joel Aronowitz is a preeminent Los Angeles cosmetic surgeon in practice for over 20 years at Cedars-Sinai Medical Center, where he serves as Chief of the Division of Plastic Surgery. Dr. Aronowitz is widely respected in the community and by colleagues for his professional dedication, commitment to precise work, and years of teaching and charitable community work.
Dr. Aronowitz is a cum laude graduate of Southern Methodist University and earned his medical degree in the accelerated program at Baylor College of Medicine in Houston, Texas. Dr. Aronowitz also completed training in Plastic and Reconstructive Surgery at Houston's well-known Texas Medical Center.
Dr. Aronowitz is certified as a diplomat of the American Board of Plastic Surgery and is a member in good standing of the American Society of Plastic Surgeons and the California Society of Plastic Surgeons. Dr. Aronowitz is also a member of the American Society of Bariatric Plastic Surgeons (ASBPS). He is a Qualified Medical Examiner in the state of California and contributes to peer review activities for local institutions, hospitals, and the State of California Board of Medical Quality Assurance.
At Cedars Sinai Medical Center, and as a Clinical Assistant Professor in Plastic Surgery at University of Southern California Keck School of Medicine, Dr. Aronowitz shares his extensive knowledge with trainee surgeons. He has lectured on plastic surgery throughout America and internationally, and published several scientific papers in medical journals on corrective surgery for poor results after breast augmentation, facial cosmetic surgery, breast cancer, and other subjects.
###