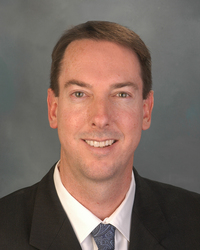 "I find that most judges and prosecutors are open to resolving these cases, giving my clients opportunities to obtain gainful employment in this challenging job market."
Northridge, CA (PRWEB) November 27, 2009
Los Angeles Criminal Defense Attorney Gregory Caplan explained that "earlier this year, I noticed an increase in clients seeking immediate help to clear old bench warrants, such as traffic tickets and low-level misdemeanor warrants. Although a case may be 10 to 20 years old, the bench warrant will appear on most pre-employment criminal background checks because it is still 'active' in the police warrant system. Many employers will revoke a job offer upon discovery of an active bench warrant in a background check."
Criminal Defense Attorney Gregory Caplan further noted that "my clients needed help to quickly have the warrants quashed and recalled so that they could be considered for prospective employment. And they were rightfully concerned about walking into court without an attorney, to attempt to resolve a warrant on their own, not understanding the courtroom procedures, and potential repercussions."
Los Angeles Criminal Defense Attorney Gregory Caplan found a way to help these job seekers resolve their cases. He promptly brings the warrant cases into court and emphasizes the importance of clearing them out of the system. "I find that most judges and prosecutors are open to resolving these cases, giving my clients opportunities to obtain gainful employment in this challenging job market."
Once a warrant is resolved, Caplan begins the next step of the process by preparing a motion to expunge the criminal charges. "Expungement" is a legal process through which an arrest and conviction may be cleared from a person's criminal record. While in many cases, a judge has discretion whether or not to grant an expungement request, Mr. Caplan's strategy is to emphasize his clients' positive characteristics and meaningful efforts to regain good standing in the community, providing a valid basis for a judge to expunge the record. Once an expungement is granted, in most cases, a California job applicant can truthfully answer "No" as to the expunged conviction when asked, "Have you ever been convicted of a crime?" Further, California law prohibits most employers from asking about expunged convictions in the hiring process.
In a recent Los Angeles Superior Court case, Mr. Caplan persuaded a judge to terminate a probation order two years early, and then grant an immediate expungement. This allowed the client to immediately be considered for meaningful employment. In other similar cases, Los Angeles Criminal Defense Lawyer Gregory Caplan quickly responded to clients' requests to resolve Los Angeles Bench Warrants; he was able to clear two cases where the clients' serious charges were dismissed, and the charges were resolved for minor, infraction-level violations, which the clients did not have to disclose on job applications asking about misdemeanor and felony convictions.
In many instances, Mr. Caplan has seen that his clients, who had been concerned about returning to court because of potential repercussions from the warrants, were pleasantly surprised with the efficient and effective outcomes he was able to achieve. While no attorney can guarantee the outcome of a criminal case, Los Angeles Criminal Attorney Gregory Caplan substantially prepares his clients' cases for court, and provides experience and professional guidance along the way, to help resolve these charges. People seeking to resolve bench warrants, expunge criminal records, or determine their employment rights, should seek legal counsel from a local attorney.
###