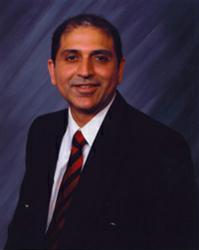 Los Angeles, CA (Vocus/PRWEB) April 18, 2011
East Los Angeles dentist, Dr. Michel H. Elyson, DDS is rapidly expanding his dental services to reach the residents of East Los Angeles and surrounding cities who require superior dental care to restore teeth to a natural appearance. Anyone who has struggled with a lifetime of crooked teeth can now receive a free Invisalign consultation and find out if they can benefit from the new and revolutionary Invisalign treatment.
Quality dental care combined with regular oral hygiene is important for healthy teeth. There are more people that struggle with a degraded smile than people with a perfect smile. General dentistry is often used to treat minor complications and problems that exist.
Cosmetic dentistry includes advanced produces that are designed to help whiten, straighten, and correct problems that deteriorate smile quality. Downtown dentist, Dr. Elyson, and Dr. Assili uses experience and education to help restore smile quality.
To showcase the quality of dentistry available, Dr. Elyson and Dr. Assili are now offering dental services to Montebello residents that are looking for a Montebello dentist office to perform restorations and upgrades. The same offer has now expanded to include Commerce residents that are searching for a reliable and experienced Commerce dentist.
About Dr. Elyson and Dr. Assili
Dr. Elyson received his degree in Chemistry from CSU and Doctor of Dental Surgery from UCLA. Dr. Elyson uses his education and experience to perform cosmetic dentistry procedures and place and restore dental implants for area residents. Dr. Elyson is member of the Academy of General Dentistry and constantly pursues continuing educational studies to provide the best dental care for area residents.
Dr. Assili earned his degree in Biochemistry from CSU and Doctor of Dental Surgery from UCLA. A strong passion for cosmetic restoration allows Dr. Assili to restore smiles for area residents. Dr. Assili is a member of the Academy of General Dentistry and remains committed to continuing education.
To learn more about the dental treatments offered by Dr. Elyson and Dr. Assili, visit http://www.besteastlosangelesdentist.com. To make an appointment at their office, located at 745 S. Kern Ave., Los Angeles, CA 90022, call (323) 210 3600.
PR by http://www.seocompanyca.com
# # #