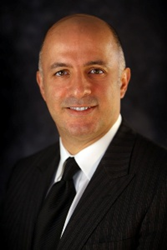 Los Angeles, CA (PRWEB) June 15, 2016
Dr. Bijan Afar, dentist in Los Angeles, is offering promotions to help patients start the journey to a healthier smile. Good dental health begins with good dental care. By providing a wide range of treatments at promotional prices, Dr. Afar is making it easier than ever for more people to access the care they need to improve the look, function, and overall health of their smiles.
Bijan Afar DDS offers comprehensive dental care at his dental office. Current offers include:

Complimentary Invisalign consultation, which includes complimentary teeth whitening and up to $1,000 off treatment
$89 in-office chair-side teeth whitening treatment
$49 gum evaluation for periodontal disease
Complimentary Lumineers consultation
Invisalign treatment for just $2,495
New patient exam with X-rays and teeth polishing for just $49
New patient exam, X-rays, and cleaning with a complimentary teeth whitening
One-hour Zoom teeth whitening for just $195
These offers cannot be combined, and some restrictions may apply. By taking advantage of promotional pricing offers, patients can learn more about new treatments and procedures, or get treatments they might not otherwise be able to afford to achieve greater smile health.
"(Our) multi-specialty dental practice caters to all dental needs of the patients, from general dental care to periodontal treatments, endodontic treatments, orthodontic treatments, cosmetic dentistry and even dental care for children," Dr. Afar's team said. Patients can have all their dentistry needs addressed and treated in one convenient location. Most dental insurances are accepted, and financing is available for qualified patients.
About Dr. Bijan Afar, Los Angeles Dentist
Dr. Afar graduated from UCLA's School of Dentistry with his Master of Science in Oral Biology and his DDS. He received the California State Fellowship, the NIH Dentist-Scientist Fellowship, and the Hortense Fishbaugh Fellowship. These prestigious and highly coveted fellowships enabled him to continue studying in the fields of oral implantology and periodontology. After receiving his specialty degree in periodontology from the University of Washington, Seattle, Dr. Afar began practicing. Today, he is a member of the Academy of Osseointegration, the American Academy of Implant Dentistry, the American Academy of Periodontology and the American Dental Association.