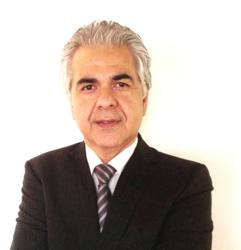 Los Angeles, CA (PRWEB) February 20, 2013
Car accidents are one of the primary causes of preventable death in the United States. They also account for a large number of injuries and are therefore a major cause of personal injury claims. Those who have been hurt as a result of automobile accidents that are the result of other people's negligence, carelessness, inattention or illegal behavior may be entitled to compensation. Farhad Hamdam, Los Angeles auto accident attorney, is now offering legal services for victims of car accidents in the Los Angeles region.
Damages to which car accident victims may be entitled can include compensation for medical expenses, pain and suffering, disability, rehabilitation, physical therapy, lost wages, loss of companionship and property damage. Car accident attorney in Los Angeles, Mr. Hamdam, can help victims recoup the full amount of damages to which they are entitled and protect the rights of the victims. In cases where the other driver was uninsured or underinsured, legal assistance can be even more important in recouping the medical and other expenses of accident victims.
Car accidents may be minor and include only property damage, bumps and bruises. In moderate or more serious car accidents, however, bones may be broken, traumatic brain injuries may occur and victims may suffer permanent disfigurement, disability, the loss of a sense or senses, the loss of a limb or the loss of a loved one. No matter how minor or serious a car accident appears to be, car accident victims should seek medical advice to ensure their well-being. Legal advice is also invaluable and can help protect a car accident victim's rights in the days, weeks and months following an accident.
About Farhad Hamdam, Automobile Accident Attorney Los Angeles
Mr. Hamdam received his Juris Doctorate degree in 1997 from UWLA, where he was on the Dean's list and was a semifinalist on the brief of distinction and the moot court. He was admitted to the California Bar in 1998 and is currently licensed to practice in both the State of California and the U.S. District Court. Initial consultations with Farhad Hamdam, Los Angeles car accident lawyer, are available at no charge, so that car accident victims can learn more about their alternatives.
Contact
Law Offices of Hamdam and Associates
Farhad Hamdam, Attorney at Law
355 S. Grand Ave suite 2450
Los Angeles, CA 90071
Phone: (877) 267-0707
Website: http://www.autoaccidentlawyer-losangeles.com