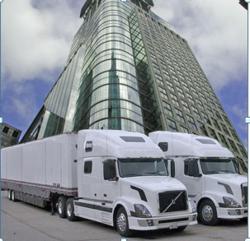 Los Angeles, CA (PRWEB) April 09, 2013
A representative for Los Angeles Commercial Movers made an announcement today that the company is expanding to Burbank, CA. Those that are relocating their home or office and are in need of a good Los Angeles moving company, should contact their office for a quote.
"Burbank is home to many television studios, production houses and talent agencies," said Louis Gonzales, Marketing Director for the moving company. "We are thrilled to offer our Los Angeles commercial relocation services to them."
Companies that are looking for Los Angeles moving services can get a free quote. All they have to do is go online and fill out some quick bits of information about their move. Then, a sales rep will either call them on the phone, or provide them with prices via e-mail. The Los Angeles movers provide free, non-binding moving estimates, and works with business owners on setting up a moving plan to relocate an office in the quickest and most efficient manner possible. They provide their own packing supplies, and can pack an entire commercial space. They can move electrical equipment, medical equipment, clothing racks, window displays, take down and put up cubicles, move filing cabinets, etc.
For more information, visit us.