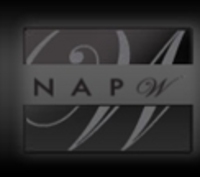 We are the ninth NAPW Chapter, there are approximately 125 NAPW members in the Los Angeles/Beverly Hills area.
Los Angeles, CA (PRWEB) August 20, 2009
The National Association of Professional Women's Los Angeles Chapter had their first chapter meeting on August 5. The Los Angeles Chapter President is Cheryl Anker of Off n'Running Tours.
Cheryl welcomed everyone. She explained, "The formation of our Chapter came about because I was a squeaky wheel and after joining NAPW I e-mailed the organization to find out about the membership benefits, after being told there was a Chapter in Sacramento that was active and had meetings, and she was encouraged to set up a local Chapter in Los Angeles." Cheryl continued by giving the members some statistical background information; she stated, "We are the ninth NAPW Chapter, there are approximately 125 NAPW members in the Los Angeles/Beverly Hills area." Cheryl continued, "After some informal networking after arriving at the restaurant, we decided to go around the U-shaped conference table to introduce ourselves, and to state why we joined NAPW and what we hoped to get out of our membership. Some introductions from a few of the attendees:

Chapter President, Cheryl Anker, Owner and founder of Off 'N Running Tours: In 1994 "I started the concept of running tours, taking people on runs through scenic areas of Beverly Hills and Los Angeles. A variety of new themed running tours continue today. In 2000 I began directing public and private 5K runs. Since 2002, my business directs 5K Runs/Walks for annual conventions. Our clients include associations and corporations. We work with our clients nationwide. We also offer a Women's running and walking group that meets every Saturday morning at 7:00AM". For information visit http://www.offnrunningtours.com.
A Karno, "I am the owner and marketing director of Java Juice® Inc., a 100% LIQUID coffee extract, made from the finest Arabica beans. With just-add-water convenience, our extract is fully sustainable, fairly-traded, sugar-free, and made in the USA. KSA kosher, Organic certified, Java Juice is America's #1 travel coffee. Perfect for travel, emt, military, office, home and culinary uses. http://www.javajuiceextract.com Sofya Davidovich I am one of the owners of Sales Depot, Inc. Our company is specializing in major home appliances and kitchen cabinets for more then a decade. We are determined to provide our customers with knowledge and care necessary to make their shopping experience one of a kind".
Angela Bordwell: Angela's practice includes personal, business, and investment planning as well as estate planning strategies; her consulting experience is an added strength that she utilizes with her business clients. Angela has been interviewed by many national publications such as consumer reports, The biz journal and was recently in the LA times Angela teaches young advisors and is the creator of The Thrive MethodologyTM and the Author of There's no crying in Financial Planning.
Courtney Minteer, The Dolphin Group provides clients with specialized services in campaign management, public relations, grassroots and grasstops organization, crisis management, and marketing. Deborah Hobart Crow is a Naturopathic Doctor, living and working in Beverly Hills. Holistic Healer, Hypno-therapist, Transcendental Life Coach, motivational speaker, and Empress of Everyday Health and Longevity, she has 15 yrs experience using the holistic model in many healing modalities. She has also enjoyed a successful acting career including soap operas, prime time TV, and Film with stars like Julia Roberts, Kim Bassinger, Jennifer Love Hewitt, and Gena Rowlands. Her new book, Acupressure Facelift, How To Do It Yourself is sweeping the nation.
Cat Lambertini: Financial Advisor, Morgan Stanley Smith Barney, "My practice as a financial advisor is focused on the cornerstone that my client is important human capital that is equally as important as their monetary capital and the protection of it. I focus on corporate retirement plans along with managed money strategies rooted in sound asset allocation disciplines. I love what I do because I love getting to know my clients and enjoy doing what it takes to keep them for life".
Stephanie Berman Schneider is a partner with the law firm of Berman, Berman & Berman, LLP. The firm specializes in the defense of businesses and individuals in civil lawsuits involving business disputes, malpractice, employment, construction defect, premises liability, foster care, transportation, property disputes and insurance coverage. The 20 attorney firm, with offices in Los Angeles and Riverside, is run by Stephanie, her father, brother, husband and one other partner who is like family.
Nikki Mehrpoo Jacobson is the founding partner of Jacobson & Han LLP, an internationally recognized immigration law firm. She has extensive experience in immigration law, including employment based and family based immigration and deportation/removal defense. She has successfully litigated immigration matters in Immigration Court and the U.S. Courts of Appeals. Ms. Jacobson has been named a Southern California, Super Lawyer Rising Star, by Los Angeles Magazine in the area of Immigration Law. Ms. Jacobson has also been recognized by Los Angeles Mayor Villaraigosa for her advocacy and dedication to Immigration Law. She is a member of the American Immigration Lawyers Association, for which she has been a speaker, publication editor, and liaison with several government agencies. Ms. Jacobson is also an Associate Professor of Law and teaches Immigration Law at West Los Angeles College. In addition, Ms. Jacobson is a business/marketing consultant for sole practitioners and small firms.
For NAPW members in the Los Angeles area, interested in attending the next meeting.
The next Chapter meeting was arranged for September 9, 2009. For further information, please visit http://www.napw.com/localchapter
# # #