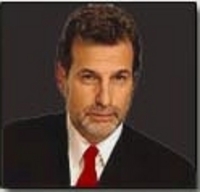 Los Angeles, CA (Vocus) January 19, 2010
California has always been a leader in anti-paparazzi legislation. In response to Princess Diana's death in 1997, California passed a law referred to as the California Anti-Paparazzi Act (CA Civil Code Section 1708.8), the law makes it illegal to trespass on a celebrity's property or use audio or image enhancing equipment (e.g. telephoto lenses) to capture images or recordings of a celebrity where he or she has a reasonable expectation of privacy.
In 2005, California Governor Arnold Schwarzenegger (a stalkerazzi victim himself) signed an amendment to the paparazzi law that allowed celebrities to collect huge damages (three times as much as usual) from privacy-invading paparazzi and forced them to hand over any profits they made on the sale of illegally obtained photographs. But the law still didn't stop the paparazzi-mayhem surrounding celebrities like Brittany Spears, Jennifer Anniston, Reese Witherspoon, Lindsay Lohan and a host of other major and minor players in the entertainment business.
So, in 2009, Schwarzenegger got out his pen again and signed California Assembly Bill 524 in to law. It went into effect on January 1, 2010. Now, not only are the paparazzi on the hook for illegally obtained celebrity photos, but so are the media outlets that buy them. The new law also added civil fines of up to $50,000 for taking or buying illegally obtained photos. Understandably, the publishing industry isn't happy about the new law. Although some might argue that the law is blatantly unconstitutional, it will remain valid until it is successfully challenged it in court.
Jennifer Aniston lobbied hard for this legislation. According to the Los Angeles Times, California Assembly Speaker Karen Bass (D-Los Angeles) introduced the bill after Aniston organized a group of celebrities and entertainment security experts to describe the seriousness of the problem to her. Not only was this bill pushed by the Screen Actors Guild (SAG), it was also supported by the City of Los Angeles and the LA County Sheriff's Department.
Civil lawsuits are not the only thing paparazzi need to be worried about according to Los Angeles criminal defense attorney Stephen G. Rodriguez. Celebrities are increasingly bringing criminal charges against them. Overly-aggressive paparazzi can be charged with a variety of crimes, including criminal trespass, assault with a deadly weapon (chasing the celebrity with a car), false imprisonment (creating a situation where the celebrity cannot escape), stalking and conspiracy (working as a group to illegally obtain photos). While most crimes against paparazzi are charged as misdemeanors, felony charges are becoming more common as police departments and prosecutors attempt to find ways to protect the safety of pursued celebrities and innocent bystanders.
Like anyone, paparazzi have constitutional rights, notes attorney Rodriguez. The First Amendment protects any individual's right to photograph celebrities in public places. However, the defense of a criminal charge can get complicated, especially when the involvement of a celebrity brings the case to the public's attention. Immediately hiring an experienced paparazzi lawyer is critical to a successful defense. Many individuals arrested for seemingly minor crimes are tempted to try to talk their way out of the situation; but talking to law enforcement without consulting an attorney first is a mistake.
The criminal defense attorneys at Stephen G. Rodriguez & Associates focus exclusively on criminal defense in Los Angeles. They are experienced and aggressive attorneys with a proven track record.
Law Offices of Stephen G. Rodriguez
633 West 5th Street, 26th Floor
Los Angeles, California 90071
(213) 223-2173
###