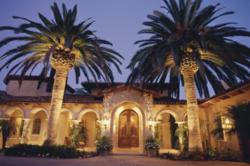 I created a money machine that just kept going and going - Millionaire
Los Angeles, CA (PRWEB) August 15, 2012
With low prices, low interest rates, and a glut of foreclosed homes on the market, now is the time to invest in real estate. Red Blue Realty offers a basic outline to becoming a millionaire off of Los Angeles real estate that has been proven to work.
With the recovery of the housing market on the horizon, now is the time to invest in Los Angeles real estate. Real estate investment is a tried-and-true strategy for becoming a millionaire. It is not, however, a get-rich-quick scheme; to become a millionaire through real estate takes time, energy, and perseverance.
While there are many potential investment paths, Red Blue Realty recommends the following method as a general guide. Here is what's required at the bare minimum: first, a clean credit report with a high credit score; second, a stable source of income; and lastly, a good Los Angeles real estate agent with experience in real estate investment.
The Basic Approach:
What follows is a basic approach to real estate investment, which is simplified for illustration purposes.
The first step is to buy a property with the intent of charging rent. After purchasing one of the many Los Angeles homes for sale, fix up the property and increase its rent to match the market. Then, roughly one year later, refinance the property and take money out of it to purchase a second property. Next, fix up the second property, charge rent, and pull money out of it.
At this point, it's likely that the first property has increased in value due to rent increases, market appreciation, or both. It's also possible to pull extra equity out of the first property by opening an equity line of credit, which tends to be more affordable than refinancing.
With the money pulled out of the second property, as well as the new line of credit with the first property, it's time to purchase a third property. By now, it should be pretty obvious where this is going -- rinse and repeat this process. Within ten years or so, it's possible to own and collect rent on seven to ten properties.
When it comes to Los Angeles real estate, the total equity position of seven properties can easily amount to -- or even exceed -- one million dollars. And besides *just* being a millionaire, this simple strategy has many other benefits to consider.
Owning real estate is, for example, an effective way of minimizing tax liability through means of tax shelters. Another option is to pay off the mortgages on some of the properties as to maximize rent income. With some creative thinking, the possibilities are essentially endless.
Red Blue Realty offers professional investment services that can facilitate asset and wealth development. We will take the time to sit down with each and every client to help plan, and facilitate a promising strategy. Find out why investors are trusting our expertise and experience today.
Website: Los Angeles Real Estate
Email: Contact (at) redbluerealty (dot) com
Phone Number: 1-(855) 66-RBREALTY or 1-(855) 667-2732
Also, be sure to check out Red Blue Realty on Facebook!