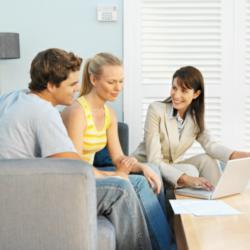 Los Angeles, Ca (PRWEB) February 19, 2013
In today's Los Angeles real estate market, receiving multiple offers to buy is becoming commonplace.
Los Angeles homes for sale are in such high demand currently, that it's essential for buyers to use a Los Angeles real estate agent to handle negotiations and gain the salient advice necessary to know when to increase an offer and when to walk away, as well as to see the alternatives in terms of pricing and housing options in a given neighborhood.
For sellers, having a Los Angeles real estate agent is also vitally important in fielding multiple offers. Simply keeping track of the offers and determining how to evaluate the potential buyer is information that skilled realtors like the staff of Red Blue Realty can handle.
Regardless of whether one is buying or selling, utilizing the services of a professional, knowledgeable Los Angeles real estate agent can solve any real estate dilemma that could arise in a multiple offer situation.
Multiple offers occur of course when more than one potential buyer is interested in a property and places an offer on it at the same time. A multiple offer isn't a counter-offer, but it's often the case that a potential buyer involved in a multiple offer is allowed to make a change in their offer amount to compete for the property. In other words, when there's a multiple offer situation on the table, potential buyers may be able to change their offer to reflect the best and highest offer they can handle.
Should that offer be higher than the property is actually worth, even after the offer is accepted by the seller, the capability exists for the buyer to lower that offer. During the period of time known as the contingency period, in which there is a thorough investigation of the property, should any problems be discovered with the property, the buyer may lower the initial offer.
The truth is, there is currently no shortage of buyers in the Los Angeles real estate market. Nearly half of the properties selling in California overall receive multiple offers. It's a good time to sell, but navigating the real estate sea of multiple offers requires expertise.
Prices rise with demand, and buyers in multiple offer situations may very likely meet or exceed an initial asking price. A Los Angeles real estate agent will help with the process of negotiating for sellers and for buyers.
Sellers should be aware of any disclosures that should be made on their property prior to accepting an offer. They should also look for good terms on an offer, and not try to hold out for a get-rich-quick offer on a property. Earnest money should be treated carefully, and an experienced real estate professional will know how to handle the legal challenges that an earnest money check in the sellers name could incur.
A solid Los Angeles real estate agent will also help sellers maintain confidentiality in regard to offers, and prevent "shopping" for higher offers which can lead to legal complications for a seller.
In other words, whether one is a buyer or a seller, having a real estate professional on your side is a strong factor in determining the success of offers made in the competitive world of Los Angeles real estate today.